Are you the kind of friend who loves sending forwards or saving important and hilarious videos in your phone through Facebook? If you are, we have something you will love. You can now easily video download from Facebook through just one app! Read on to
know what are talking about…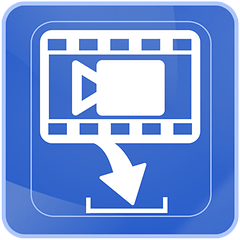 How to Download Quick Videos through Facebook?
An app called the Fast Facebook Video Downloader has recently taken over and is making users extremely happy. If you want to download videos at a quick speed via FB, you can now do it with the help of this application. This free app enables you to download any video you like through this social networking website. There are times when we really want a video in our phone so that we can watch it when you are offline too, you can now do it via this application.
What are the Features of this App?

This application has several handy and helpful features. Read on to know some of them: –
It gives you the flexibility to download videos at a quick speed without eating up too much of your internet data. You can always use your WI-FI connection to save on your data plan.
Your personal Facebook data will not be misused in any way. You just have to log into your account to download any video you like.
You can play and download videos at the same time with this application. So, if you are watching a video, which you want to download, you can click on download at the same moment to save some time.
Note that you cannot download video from any other source except Facebook and also that this app is not a part of the social networking website. It is owned by their official owners only.
You don't have to pay anything to get the application from your app store or google play store. So, whether you have an iPhone or Android phone, you can download the videos from this app to your phone.
Do you have a lot of data in your phone? Well, this app stores all the data in separate folder called FBVideos in your gallery. This will make your work much easy when you are hunting for the videos you want to forward to watch from Facebook.
Since video streaming online is not always quick until and unless your internet connection is strong, this app gives the flexibility to those who love watching videos offline in a quick speed. You will not need the internet to watch any of these videos as they are downloaded. You can even put your phone on airplane mode and watch it.
You can delete the videos that you no longer want in your phone easily. You even have the option to delete the entire folder if you like.
So, download this life saving app if you love watching videos offline!
Get all time support if you are planning for some amazing trip to India.