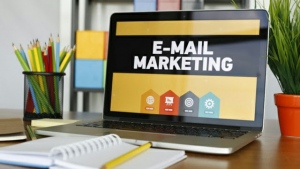 Billions of emails are sent every day to consumers. Therefore, it is crucial to standout from other emails your recipient inevitably gets on the same day, you sent. Email is a part of marketing campaign, which needs investment, so ensure that time does not get wasted on emails not being opened.
Professional marketing firm ensure that your business emails grab attention. Some common email marketing errors can cripple your campaign before it even starts.
Email marketing errors to avoid
Unsolicited messages
Never send emails to people, who did not approve or else it will be directed to spam folder. To increase your chances of inbox targeting and avoid ending up in spam folder are –
Stops using words like –
Free offer or Free trial because the word Free causes spam problems, especially when used in capital letters
Dear friend
Risk free, no risk or low risk
Order now
No obligation
Money-back guarantee
Click below or click here
Potential earnings
Urgent matter
No subscription links
Add subscription link on your official website clearly. It offers consumers a chance to receive information or updates regarding your business. Even if the consumers wish to opt out or unsubscribe then make sure that the process is smooth. Offer alternatives to opt out but make sure to depart on good terms.
Wrong subject line
Subject line is crucial in an email. It needs to be simple, informational, and worth opening. Never add misleading words in your message. For example, for a product which is already established and you add a subject line that reads 'Awesome New Product' then consumers will certainly recognize your lie and unsubscribe. Never use capital letters for entire phrases or words and use special characters only when they create value.
Never send generic message
Sending same message to every customer can make you lose them. Earn consumer loyalty by giving importance to create unique personal message for each consumer. Price, geographic, psychographic, and demographic segmentation helps to create personalized email campaigns. Customers appreciate detailed attention related to their needs.
Avoiding customer engagement
You have an email list including your target audiences sorted and segmented. Now, determine the frequency because sending many and not sending emails frequently is bad. Sweet spot is to email 3 to 4 times a month.  Offer social sharing links on the email for recipients to share them and thus obtain viral effect easily. To reduce spam complaints, explain your email recipients the reasons they are getting your message.
Ignoring A/B testing
Untested email campaign indicates missed opportunity. With A/B testing, you get to know the efficient format that can be used for future campaigns.
The images on Align Digital Marketing on Pinterest will give you an idea about how their professional team helps businesses to increase their ROI. You can avoid the common email campaign mistakes and stop losing consumers to competitors.
Make sure that Twitter content echoes with consumers the moment they lay eyes on your product. Email marketing strategy needs to be effective and make sure to measure your performance using the right metrics.