Android has emerged as a powerful Operating System (OS) for mobiles, tablets and smartphones over the recent years, with no immediate sign of its popularity waning in the near future. Devices powered by Android OS boast of a host of exciting features, which are user-friendly yet cost-effective for all. Popularity of Android applications makes Android devices a must-have item on the priority list for the masses. The enormous range of indigenous Android games available through Google Play Store and powered through the best application tools has customized products for everybody as per individual preferences.
Monopoly of Android Popularity and Top 3 Android Games Of 2013
The backing of Big G or web giant Google is an added advantage in terms of technology support for Android devices wherein a large number of utility and fun apps, games of different genres, e-books of popular bestsellers and latest movies can be downloaded through Google Play Store for both paid and unpaid versions. Such assortments of thrilling applications are also supported with multiple user reviews and app feedback, along with the option of regular updates to incorporate latest versions. Thus, more and more mobile companies are keen to incorporate Android OS for their phone devices to enjoy his world of unlimited freedom. Amongst the ocean of thrilling apps abound, the top 3 must-have games for your Android device as per my preference are listed below: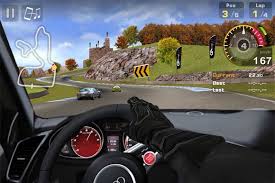 1)      Temple Run 2 – Redefining Concept of Mobile Gaming
Temple Run 2 is the advanced version of the revolutionary adventure game Temple Run from Imagni Studios, which redefined the mobile gaming concept after it was launched. The advanced version introduces more flexible movement options such as navigating through risky cliffs, mines and forests as your make your way carrying the ill-fated pin-up. The new version also provides enhanced visual imagery of stunning graphics, exotic natural surroundings, more road obstacles and new distinctive powers for each of the game characters. It is a must–have for all those who enjoy a good game at hand. If you check out tech reviews online you will find that this is one of the best and well in demand android game of 2013.
2)      Tupsu – The Deceptive Fur Ball Monster
Well, not many may have heard of this game yet; but trust me, this puzzle game based on Physics concepts is a delightful must-have in your Android game list. In Tupsu, you need to connect the furry monster's eyes to floating islands so as to help him reach closer to the stars that he wants to collect; which he accomplishes through successive levels of increasing difficulty. For a seemingly innocent game, Tupsu leaves even the experienced gamers thinking about innovative strategy to take on the difficult levels.  It is named after the game which was ranked second in the Pokki.com 1up Contest held in March 2012.
3)      Frontline Commando – Packing In A Punch
If leading from the front is your forte and action is where you feel at home, then Frontline Commando is just the right choice for you. This action game, packs in a punch with the user posing as the merciless Commando who needs to avenge his slaughtered warriors and combat the enemy attack simultaneously. He achieves this by resorting to strategic survival skills and extreme payback measures.