Introduction
Apache Beam has been in news lately because the Apache Software Foundation announced Beam's graduation from Apache Incubator. Apache Beam has now become a Top-Level Project. Becoming a top-level project is an achievement for Apache Beam, but this not the first achievement. Beam has been applauded for being able to create a community while it was in the incubating phase. There are a lot of other things that make Apache Beam, a much talked about unified programming model. And, in this blog we will discuss some of the aspect that make Beam stand out.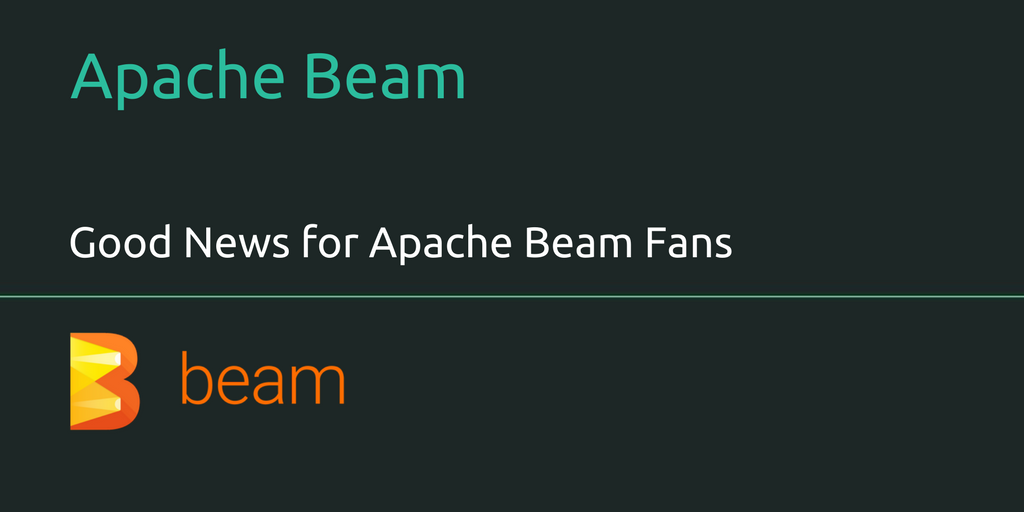 Establishment and Growth of Community
As mentioned above, Apache Beam has a community that has been growing by the day. Refer to the Apache Beam Contribution Guide, to know more. To summarize, Beam follows a process which involves steps like engage, design, code, review, and commit. The guide hyperlinked above provides a detailed step-by-step procedure on how to become a contributor.
Batch and Stream Data Processes
Big data users are not alien to these terms and are very well aware of the importance of the two. As an overview, batch processing is automatic process that performs a task or a series on a batch of data. Streaming allows for generating a back-up of data continuously. The Apache Beam is often referred as "unified programming model" because of its ability to batch and stream data.
Inclusion of Software Development Kits (SDKs)
SDKs allow to define and set data processes. While there are different SDKs for different programming languages, Apache Beam's SDKs are written in Java and Python. The SDKs can help in significantly reducing the processing time for big data. Many prominent big data technologies make use of SDKs for processing.
Inclusion of Runners
In Apache Beam, runners help implement the data processes on engines. Some popular engines that Apache Beam relies on are Apache Apex, Google Cloud Dataflow (GCD), Apache Spark.
Conclusion
Apache Beams graduation has made news and let's wait to see what it turns out to be. The talented community members are whole-heartedly devoted to sharing update suggestions. Beam has successfully accomplished the first milestone and let's wait to see the praises it will garner in the time to come. For more information on Apache Beam, visit the official website.
About Author :
The above article is written by Johnny Morgan who has gained immense experience and knowledge working as Java programmers for hire In India. I write articles especially for Java, Python and Asp.Net. I have also got well response to write articles on CRM, Hadoop and QA.