Facebook, Twitter and Google+ are the three most promising blogging sites and needs no introduction about its effectiveness whether you are blogging for business or for other purposes. These three blogging sites have been grown immensely in the last 3 years and there has been a huge craze for using it. Now when it comes to the selection between these 3 blogging giants, it is quite tough to find out which is the best and most powerful one for you. In this article we are just going to discuss about which is the best one for you and for what reason is it the best option.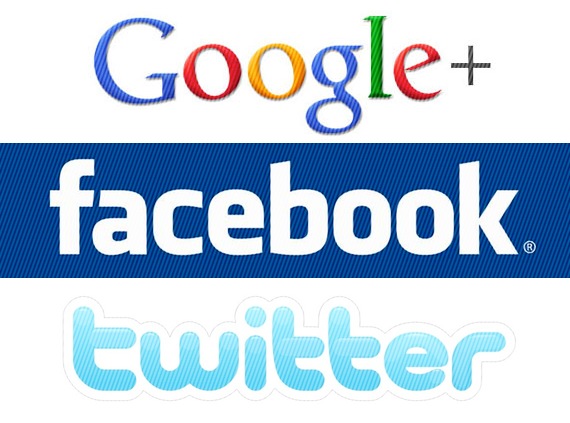 Difference Between Them:
Google+ is a social networking site introduced by the great online giant Google. It is of no doubt that Google+ is definitely a great online tool to interact with people and can be obtained in several other languages other than English. But the usage of Google+ becomes a bit tough for new bloggers. Hence, it can't be considered as the best option. Now comes another blogging giant Twitter. Twitter is a great social networking site and with every passing day, its popularity is fueling up immensely. But twitter can be considered as a micro blogging site, not so much of a fun giving blogging site. So from a blogger's perspective, Facebook is definitely the winner. Facebook was introduced in the year 2004, and since then the billion dollar company never looked back. The most important thing about Facebook why it is the best blogging site is its simple and easy usability. Now let us have a look at several distinct reasons why Facebook is considered to be the best blogging site:
1. Sharing has been Easier than Ever:
Through Facebook, sharing has never been easier. You can share all your images and videos through Facebook and most of all, you will have a full control on what you want to post publicly and what you don't want.
2. Chatting is Easier:
Through Facebook, you can easily chat with your business associates and buddies at a real time. You can have a quick chat with anybody through the small chatting system which comes with Facebook. These days, Facebook has become an integral part of meeting, group discussions etc. and other purposes.
3. Promoting Business through Facebook:
Promoting business through Facebook has become immensely popular these days. Facebook can give your business a huge exposure. With the immense amount of traffic or visitors visiting the site each day, promoting your business through Facebook is of great importance and has proved to be impeccably lucrative to boost your online business.
4.    Entertainment Activities:
Facebook is not only a great blogging platform, but also provides a great deal of entertaining activities and apps. Several entertainment facilities like games, videos etc. provide a great deal of entertainment to the bloggers which makes it more popular.
Author Bio:
This article is written by Austin Richard. He instructs Certified Hotel Administrator Certification at selftesttraining.com. Austin is CHA Practice Test qualified and likes to write on different matters.