Buying a laptop has never been a more confusing task up until now. There are literally tens of dozen options out there that share similar specifications or less at a given price bracket. So, naturally choosing one can leave you a bit overwhelmed given the vast number of options that are out there. Here at killerfeatures.com, we manually select hand-picked deals for you so that you can choose one by cutting all of the unnecessary browsing and comparing on most online portals. So, with that being said, here are 5 budget laptops under Rs.30000 that can get you the bang for the buck.
Lenovo are the makers of the ThinkPad series, one of the most renowned business laptop brands in the world. The IP320E is an entry level laptop from Lenovo that is aimed at the business individual as an inexpensive option for on the go productivity. It has a decent build quality and weighs in at 2.2KG which is very light considering that it is a full sized laptop with a 15.6 inch 1336×768 res display. General specifications include a 6th generation Intel Core i3 6006U processor clocked at 2GHz, 4GB DDR4 RAM and 1TB Hard Drive. The specs are quite decent for day to day tasks that include spreadsheets, MS word and Chrome. The I/O isn't bad either as it has 1x USB Type-C and 2x USB 3.0 for connecting peripherals. It also comes with Wi-Fi AC and Bluetooth 4.1 along with RJ45 Port for Ethernet, 1x HDMI, CD/DVD R/W, 3.5mm port and a 4 in 1 SD card reader. It also has Dolby tuned speakers and an Anti-Glare display. However the main downer here is that it has a 2 cell battery which is pretty average. Nonetheless, available at a price of Rs.26000, it is arguably one of the most valued for money laptops in this list.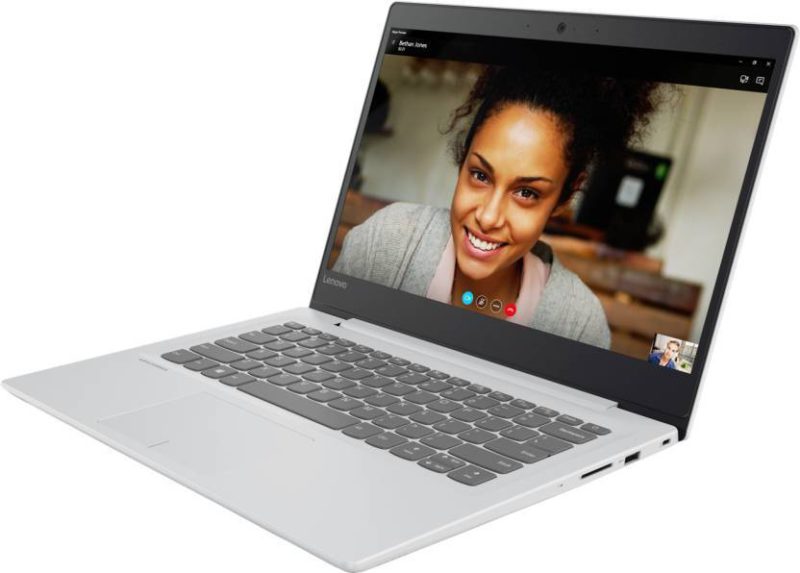 If you are the type that prefers function over form than you're in luck. The HP 15-BA017AX is probably the best performing laptop in this chart and for several good reasons. But first let's just start with the looks because anyone might be forgiven to think that it is just another boring old laptop judging by the looks. But under the rather plain-Jane body lies an AMD A8-7410 Quad-core processor clocked at 2.2 GHz, coupled with 4GB DDR3 RAM and 1TB storage. Crucially though, this is a low end gaming laptop as it rocks an AMD Radeon R5 M430 with dedicated 2GB GDDR3 VRAM. Now while it isn't a very powerful GPU solution, for the price it gets the job done as older yet respectable titles like GTA V, FarCry 4, etc., will run just about fine. On the whole, this is a serious bang for buck laptop as it retails near Rs.31,000 which is pretty damn good value for the included hardware.
Acer seems to be dominating the bang for buck scenario as we found many competing models on our search. However the Aspire ES1-572 stands out in this regard for a very special reason First however, let's talk general specifications which aren't the most strong suits of this laptop considering its price tag, which is a smudge above Rs.30,000. It rocks an Intel 6th Gen Core 6060U, which is an ultra-low power consuming dual-core chip with Hyper threading, excellent for productivity tasks. Along with that, it has 4GB DDR3 RAM and 500GB HDD. I/O wise, it has 1xHDMI, USB 3.0, Gigabit Ethernet, SD Card Reader, DVD R/W and 3.5mm jack. It also has two additional USB 2.0 ports but sadly no type-c port, which is a downer. So, what commands this price tag? Well, it is one of the few laptops to come pre-installed with both genuine copies of Windows 10 and Microsoft Office, which makes it a stellar deal. The Aspire ES1-572 is more of a workhorse than anything, but its relatively low power components make it apt for day to day usage for basic productivity tasks and multimedia purposes.
If I had to describe dell in a word, it has to be business. Nobody does business laptops quite like then, and it is a preferred if you are looking for ThinkPad like features in a mainstream laptop. The Inspiron 3467 can be had a plethora of configurations but the one we chose costs just Rs.27,000 and boy does it pack in some serious punch for the money. For starters, it was the cheapest laptop that we could find that had an Intel 6th Gen Core i3 clocked at 2GHz. It Also has 4GB DDR4 RAM and 1TB HDD. It also has an Anti-Glare HD display with a resolution of 1366×768 but sadly no backlit keyboard. I/O wise, it has 2x USB3.0, 1x – USB 2.0, HDMI, Gigabit Ethernet, HDMI 1.4a, SD card reader, CD-DVD R/W and Wi-Fi 802.11 a/b/g/n/ac. There's nothing too flashy about the Inspiron, but these specifications at this price are what sets it apart.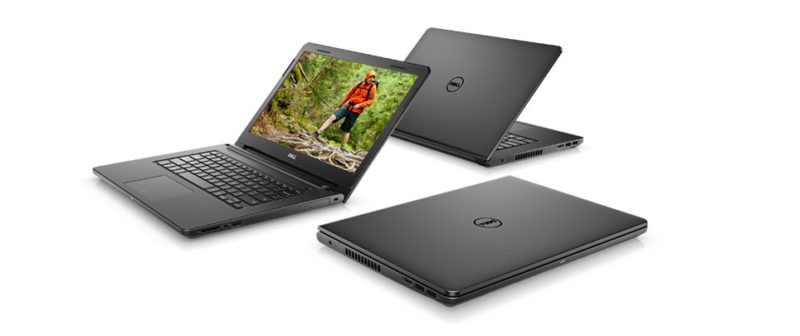 This listing has bit of an Acer theme going on which is a bit awkward at first but ACER seems to have stepped up their game quite significantly. The Acer Aspire R3-131T is quite a special laptop because of one very noteworthy feature. It is the only laptop in this comparison that is – 1. A touchscreen and B. Completely foldable. It costs roughly Rs.29,000 which is exceptional value for a touch screen laptop. What's not so impressive are the internals which comprise of an Intel N3700 processor clocked at 1.66 GHz and paired with 4GB DDR3 RAM and 500 GB hard drive. So, yeah not as good as the rest of the listings here but it is the only laptop here that costs so cheap and has a dedicated touchscreen.
To find more amazing deals make sure to go to killerfeatures.com where deals on VFM laptops are updated regularly. Please note that prices are subject to change without notice, and we post the latest deals which could result in inaccurate prices over time.