HTC today unveiled three updated versions of its most popular smart phones:HTC Desire S, HTC Wildfire S and HTC Incredible S.Each phone carries the elegance and performance of their predecessors, but with added features. Each of them also includes HTC Sense, HTC's unique user-focused interface.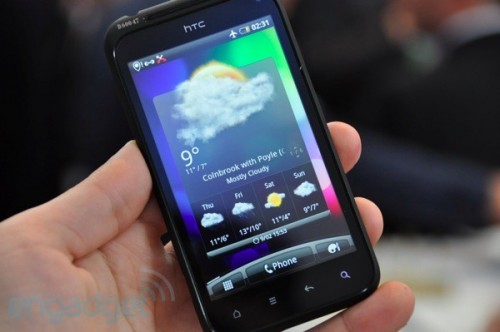 The all new HTC Desire S comes with a blend of power, performance and style. The new 1GHz Snapdragon MSM8255 processor,front and back cameras and the 3.7 inch WVGA display provides a brilliant multimedia experience.The HTC Wildfire S focuses on connectivity with emphasis to ease-of-use. Measuring just 10.13X5.94cm, the phone is compact, affordable and has great support for social networks like the Facebook.
HTC Incredible S is truly incredible with its performance and the stunning, contoured body.The DLNA technology it features allows for easy sharing of multimedia.Together, the 8MP camera,4-inch WVGA Super LCD display and stereo surround add to the credits. All the three smart phones are expected to be released in the second quarter of the year.