Microsoft has made their entry into the battle of tablets and it is highly unusual that Microsoft has brought hardware for their customers. Their first tablet is known as Surface Tablet and it has two versions. You can see that these two versions are based on Windows 8 Operating System. The first version is Windows RT model and it will use 'Metro' edition of Windows 8. The second model is "Pro" version and it will have complete edition of Windows 8. Here are the facts of this model.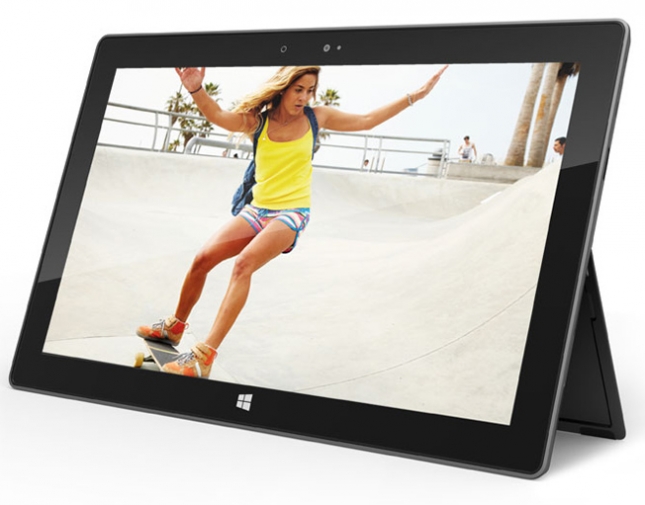 Specifications: – This tablet by Microsoft is going to be known as a game changer of the market. It will have a number of innovative features which will make it different from others. These added features will make it absolutely different from any tablet including the biggest players of the market. It may have been clear to you now that this tablet will work through Windows 8 Operating System and it will have two versions. The RT version will have 10.6" ClearType HD Display and the thickness will be 9.3mm. The weight of this tablet will be 676 grams. The "Pro" version will also have the same size of screen however it will have Full HD display and thickness is going to be 1.5 mm. The weight of this tablet will be 903 grams. This tablet has primary as well as secondary camera and you would easily be able to make video calls. The model will also allow you to capture your favorite moments. Windows RT model will have Nvidia Tegra 3 processor whereas Pro version will have Intel Core i5 processor. RT Version of this tablet has microSD 2*2 MIMO Antennae and USB 2.0 whereas Pro version will have USB 3.0, 2*2 MIMO antennae and microSDXC for better connectivity. Batteries have the power of 31.5 W-h and 42 W-h for RT tablet and Pro tablet respectively. You can use 2 versions of memory in both the tablets. RT Tablet will have 32GB and 64GB of internal storage capacity whereas "Pro" version will have 64GB and 128GB of internal storage capacity.
Pros: – The keyboard of this tablet is highly attractive and it is going to be very useful for the business owners. You will find that this tablet contains an additional cover which has the built-in keyboard. You can also use a built-in kickstand here. You may not find many players into the market who are offering two versions of a same tablet and at the same time. It gives more choices to the users. It is up to them which one they want to purchase. They are using their own operating system so they have focused themselves to other sections like good hardware and more flexibility.
Cons: – There is no cellular connectivity in this model. You can only use Wi-Fi here. The screen of the device can be small for many users as they may find tough to use Outlook, Excel etc. in this model. Memory may not sufficient as it will be interesting to see that how much memory will be left for the usage in a tablet of 32GB.