Professional product photography is an essential element of any successful product advertising. When a potential buyer is browsing an online store or a printed catalogue, the photos are the most important factor that might convince them to make a purchase. Since the buyer can't pick up the item in person, the product images need to clearly convey all the details and angles of the item.
So how can you take stunning product images? Follow these 8 top tips to help improve your product shots.
1. Use a Tripod
The slightest movements while taking a photo will result in motion blur. So unless you have extremely steady hands, buying a tripod will be a worthy investment. You don't anything fancy either, since an inexpensive tripod will make all the difference.
2. Natural Light
Relying on your camera's flash to adjust the lighting will not result in good product images. The last thing you want is a dark and unclear photo. Use natural or soft lighting whenever possible. Shooting during the day either outside or near a window can work wonders. Though avoid direct sunlight, as that will produce hard shadows. You can also use a light box to achieve the same soft light effect. Soft lighting results in soft shadows, which don't obscure the product details.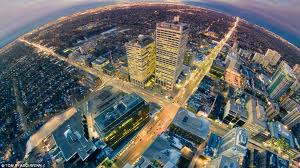 3. Neutral Backgrounds
Remember the point of the images is to clearly show the product, so avoid any overly strong backgrounds colours or a patterned backdrop. Photograph darker products on a light background and for lighter products make us of a dark background.
4. Natural Environment
All Product images don't need to be on a plain background. Show off the product in its natural environment. For example, with clothing and jewelry, have pictures of the product on a model.
5. Focus on the Details
Showing the entire product is important for effective product images. But don't forget to also take some close up shots. Let people see any small or intricate details, or highlight particular features of the product.
6. Think about the Style
Photography is all about the creative process. So don't be afraid to try something different. Learn and be inspired from existing ideas, but also experiment and find a style that works for you.
7. Horizontal or Vertical
Magazines, catalogues, sites and blogs, have different formats for presenting images of product. Take a variety of horizontal and vertical shots, to help increase the chance of extra publicity.
8. Don't Forget to Edit
Taking the photos is just the first half of the process. It can be pretty hard to take a photo that appears exactly as you want it. Use a photo editing software, to at least make some basic improvements. Colour correction, image cropping and sharpening, are all simple techniques that even beginners can quickly learn. Touching up the product pictures, will make a world of difference. Turn a good or average photo into an amazing one. For some insight into photography editing take a look at Digital Exposure who have a great portfolio of edited images.