The OBEX for iPhone 5 will be on display at Macworld/iWorld Event, Booth #847, January 31st-Feburay 2nd
HOUSTON- January 23, 2013- Seidio, a leading manufacturer of premium mobile technology accessories, begins shipping the OBEX case for iPhone 5. Using advanced technology and durable materials, the OBEX, (Latin for "barrier") offers unbeatable, extreme protection against everyday drops, liquids, and dust. The OBEX for iPhone will be on display at Booth #847 at the Macworld/iWorld Show in San Francisco, Calif.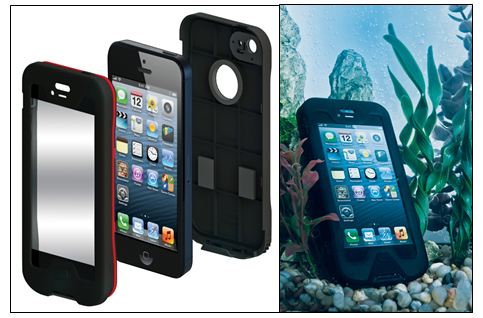 "We're excited for our consumers to check out the OBEX, and test its durability," says David Chang, CEO of Seidio. "Dunk it in water or drop it! We're confident you will have complete peace of mind with our case as it stands up to even the toughest environments because of its advanced technology and specially designed materials."
The OBEX protects against water, snow, mud and other liquids. This impressive case passed the IP68 rating which means it is both dust-tight and protected against total submersion in water. The two-stage protection system ensures all critical points of entry are sealed tight and safe. However, the specially designed case and top-quality materials guarantee protection does not obstruct functionality. Anti-reflection glass causes no interference with the camera lens, and the acrylic glass screen protector sits flush with the screen so it does not leave behind any watermark effects and retains the screen's clarity.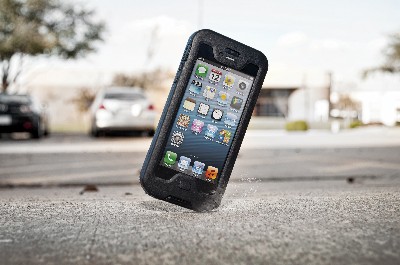 Seidio ran the OBEX through some serious drop tests, too. It has passed the U.S. Military Standards test, MIL-STD-810G, which evaluates the case from 4-feet drops from a variety of angles. This is due to the unique combination of Polycarbonate and Thermoplastic Polyurethane materials. Additionally, the screen protector is stamped with a 4H hardness rating to protect the device's glass from external elements.
The case will not impede radio signals or Bluetooth. Rubber stoppers are used in the important ports, and can be easily removed for access. A patent pending design case with custom padding and grids allow sound to travel through without distortion. Additionally, the OBEX will also be available as a case and locking holster combo.
The OBEX retails for $79.95, and the OBEX Combo retails for $89.95. For more information, please check out www.seidio.com/obex/.
The OBEX case line is also available for the Samsung Galaxy S III.
About Seidio, Inc.
Founded in 2002 and based out of Houston, Seidio is a leading manufacturer of premium mobile technology accessories designed for the mobile professional. Seidio precisely designs its products to work seamlessly – with the mobile device – and with each other. This innovative engineering sets Se idio apart from its competitors and allows mobile professionals to use their devices with confidence, wherever their day takes them. Seidio offers protective cases, extended life batteries, chargers, car kits, screen guards and anything else a professional might need for his or her mobile devices. For more information, please check out www.seidio.com.