It looks like iPhone Australian travel apps are coming out quicker than you can fold a map! Seriously though, the when you had to carry around many travel guides are gone. Today, it is more convenient and almost a necessity to have functional Apps on your phone that really assist you on your trip. There are just so many, so I have taken time out to pick out 5 tried and tested Apps you can count on, particularly when travelling around Australia.
There's Nothing like Australia – free
Launched in June by Tourism Australia as part of its "There is Nothing like Australia" international campaign. The smart-looking multimedia app takes users on thirteen journeys via video, travel stories and interactive imagery. Featured destinations include Melbourne, Sydney, Uluru, El Questro and Hayman Island. Aside from the inspirational scenes, this App is also full with detail, including things to see and places to stay, and an itinerary builder.
XE Currency Converter – free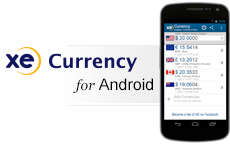 If you are watching your dollars, access to real-time currency exchange rates is essential if you want to accurately calculate your expenses while on the go. Using the XE Currency Converter, you can conveniently access live exchange rates, calculate prices as you travel and all so importantly viewing historical charts in a fluctuating world economy,
Tourism Australia – free
This is an App by Tourism Australia that provides travelers with pre-travel facts and advice, as well as a detailed guide to things to do and places to go in Australia. It is ideal for planning your itinerary. It also gives useful travel tips, event details, as well as information on transportation and tours around the huge country.
Trip Advisor – free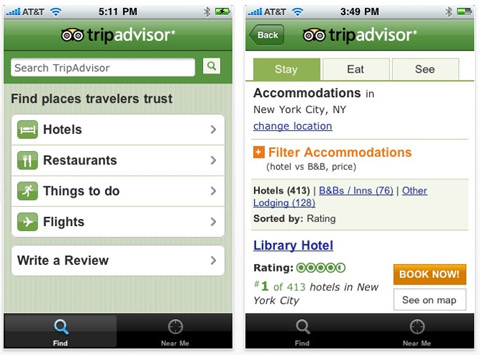 The Trip Advisor App gives you access to advice and reviews on flights, travel packages, accommodation and more When in Australia, you can also use this App to discover things to do and places to eat near you or near whichever address you enter. I highly recommend you check out Trip Advisor for candid photos and reviews before booking any place you are considering staying at
Australian Road Trips App — $3.99
With the scenic locations and superb roads and trails, there is nothing quite like a good Aussie road trip. The Australian Road Trips App is a guide to adventure on the open-wide road. This App features about 3000 photos and over 350 entries. Additionally, it features 40 comprehensive driving itineraries. All road trips include suggestions on what to do and see, where to sleep and eat, as well as camping sites. If you intend on planning your own road trip, this App has all of the information you require from the locations of awesome beaches, detailed walking trails, scenic
lookouts and national parks, as well as information about all of the great breweries and wineries scattered across the countryside.
The Apps mentioned are really cheap if not free! In comparison to a guide book or map, they have tons of maps, pictures, information and even audio and video clips. Using mobile technologies like VR and GPS, they give you a far more convenient and useful way to travel. Additionally, the fact that they are highly interactive and are constantly being updated is an extra advantage. Visiting Australia today is fairly straightforward, just apply for your Australia visas through the online system and get to enjoy this first class travel destination.