The growth of information technology has revolutionized the way organizations can train and educate employees. Web-based learning tools have greatly increased in recent years and have become a very common training choice for companies. ELearning gives companies a more cost-effective and flexible training solution that allows employees to train from their computers at their own pace, whenever they have time.
Consider the following benefits for using eLearning tools in the workplace:
Increased Flexibility
For many businesses, it can be difficult to schedule a specific time for class-style training and workshops. ELearning is much more flexible, as the training can fit around each employee's schedules. Whether it's IBM cognos training or a project management course, employees can complete the training at their convenience. As well as this, businesses don't have to organize and dedicate a full day to training. With an eLearning program, employees will learn the same material and skills they would have learned from a traditional training session. The training courses are typically separated into modules and have a deadline by which they must be completed.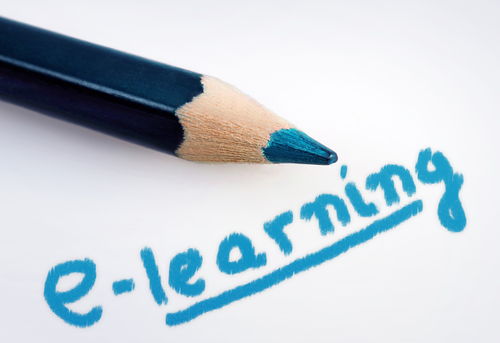 Cost-efficient

Conventional training programs can cost companies a lot of money. ELearning tools eliminate the need for companies to incur costs for a room, trainer, equipment and documentation. With eLearning, businesses usually have to pay a one-time fee, and the training material can be used for a large group of learners. Also, some conventional training courses require travel. By using an eLearning program, the company can save money on expenses associated with travel and accommodations.
Greener
Web-based learning tools are also more environmentally friendly and sustainable. Since all the program material is available in an electronic format, businesses will considerably reduce their paper consumption, which also leads to lower costs.
Customizable
Whereas in-class courses are designed to satisfy the needs of the majority, an eLearning course can be customized to suit the needs of each individual learner. Students are able to learn at their own pace. They can skim over material they are already well acquainted with and spend more time on areas they need to improve.
Versatile

ELearning programs can be completed on any kind of device, from any location. If an employee is working remote or from another office, he/she can still complete the training. The training courses can be accessed and completed on desktops, laptops, tablets and even mobile phones. This also makes it easy for employees to use up time that would normally be wasted, such as commuting on the train or a business flight. Companies that have a global reach and/or a number of locations can provide the training program to all of their employees. This ensures all employees are up-to-speed and on the same page.
As you can see, eLearning offers many benefits for companies and their employees. Companies incur fewer costs and improve efficiency and productivity across the board, while employees gain the knowledge they need to optimize their performance at their own pace and convenience.