WordPress has become a must for every business website. This product has benefited many business houses, no matter whatever their size might be. The best thing is, WordPress is quite easy to use and yields better results, after being installed. You need to consider many factors before investing your funds and energy in it.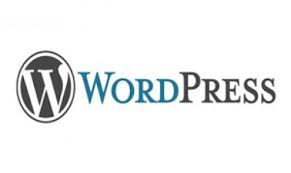 The first thing that you need to do is prepare an elaborate list of things that needs to be done for effectively designing the WordPress. There are experts, who can help you in such a task, and ensure that you have all the information included in the list.
Some of the following things that need to be included are as follows –
Checked and verified website host

Properly checked and certified version of PHP and MySQL

Also, check if the web host is compatible with the WordPress

Create a user name and password for your website

FTP client software
You might need the list of the following documents that will help you in accomplishing the task
WordPress semantics

The list of steps to be followed for WordPress

The lessons to be covered for WordPress
Once you have done with the above mentioned things, you need to plan proper steps that have to be followed for using the WordPress on your business website. You have an option to install this product either through root directory, subdirectory, or through test site. Once it has been decided you can go ahead and install it.
Steps to be Followed:
The other important thing is to create categories and sub-categories that are required for your website. The next step is to prepare a list of the number of pages that you might need for webpage. It mainly includes important details about us page, contact details, and others. Some companies prefer to have a header art that will make their site quite attractive.
The next thing that has to be done is create proper blogs and contents that will highlight the positive aspects of your webpage. It is necessary to get it done as soon as possible. Once your webpage has proper contents, the next thing would be to integrate it with one of the most popular social media.
It is one of the most important things that have to be done for the success of your business webpage. Once you have done with all these things, you can move ahead to install the WordPress.
Check its progress before and after the installation of the WordPress. You can contact the expert, in case you are not able to login into your page. Also, have a look at some of the common problems that users usually face during the installation.
Successful Installation:
Once you have installed the WordPress, check if it is functioning properly. You can follow all the instructions that are mentioned on the Administration Screen. The user can also create user profile information that will help you in using the account properly.
Author Bio:
Paul Martin is an experienced blogger and he believes in upgrading his knowledge and skills by passing various certification exams. If you want to know for properly well organized study materials to complete your exams, then you should also visit Examkill website.