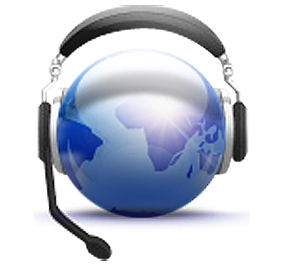 Voice over Internet Protocol has quickly solidified itself as a better, more affordable alternative to traditional phone service. Whether you have or are considering VoIP for your home or for your business, you likely know many of its benefits. Who even uses a traditional home phone anymore?
Cell phones have replaced the traditional home phone service, but one thing they haven't replaced is VoIP. That's because VoIP has a ton of benefits that even cell phones can't offer. For one, you can take your VoIP subscription anywhere in the world and not pay roaming fees, something that isn't possible with a cell phone.
But VoIP has lots of other great features that traditional phone service, whether it's home or mobile, offer. Check out these list of features that VoIP providers like Megapath offer, and see why you can benefit from a VoIP subscription regardless of what it is that you do.
Auto Attendant
The auto attendant feature that a lot of VoIP providers office makes business life easier. It's essentially a more advanced extension for voicemail, and is a great VoIP feature that you should be sure to have. Auto attendant can play prerecorded messages or music to customers on hold, and has a directory that supports voicemail by department, extension number, or employee.
Auto attendant can route calls coming from a central number to any specific department, such as sales, billing, or customer service. For many small businesses, all of these departments are in one place, which means auto attendant can make your company appear larger than it actually is. It's a great VoIP feature that you should definitely have, and it's available from VoIP providers like Megapath.
Find Me Follow Me
Another popular VoIP feature that a lot of companies find absolutely essential is Find Me, Follow Me. Basically, what FMFM does, is that it allows the phone user to take that phone anywhere and still receive calls just like they're sitting at their desk. And by anywhere, it could be from home, from just outside the office, even from another country.
FMFM is great for companies that have telecommuters, or people that only come in a few times a week. You can set up FMFM so that an incoming call goes through a hierarchy in order to reach the person. For example, an incoming call to an empty desk could then be forwarded to a mobile phone, and then on to a house phone. FMFM also allows employees to easily route incoming calls to specific phone numbers, which is useful for international business.
Visual Voicemail
Visual voicemail is a VoIP feature that makes lives easier, plain and simple. With visual voicemail set up, you can receive emails with the voicemails and information about the caller directly to your email inbox, meaning you won't have to sift through dozens of voicemails to find the one you need to listen to.
Since you have the voicemail in your email inbox, it's easy to share and save important voicemails if you need to. Most VoIP providers have visual voicemail, and it's a great feature that makes VoIP so appealing to many businesses.
Image credit: imediatech.com