The Public folder or directory was introduced in Windows Vista and is currently used in all versions of Windows that followed after. This folder is a folder with some special properties, which can be used in various scenarios. Some of these scenarios will be described in the following lines, with the purpose of highlighting the usefulness of this public folder.
What is the Public folder in Windows?

This Public folder in the Windows operating system can usually be found by following the path "C: \ Users \ Public". All user-defined Windows accounts have access to this directory. This is perhaps the main reason why this folder is called Public. Every file and folder stored in this folder can be accessed by anyone using the machine and even people connecting to the same network, as you will see below. Depending on the network sharing settings, this folder and its contents can be accessed by other computers and network devices.
What does the Public folder contain?

By default, the Public folder has several subfolders: Public Downloads, Public Documents, Public Videos, Photos and Music. Depending on the version of Windows you are using, these directories can have sample content. The following picture shows a Windows 7 configuration for the Public folder: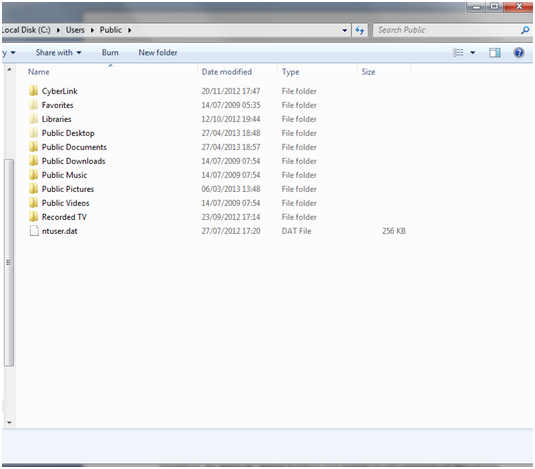 What is the Public folder & and how to use it
The Public folder can also contain hidden folders, as you can see above, such as Libraries, Favorites (available in Windows 7) or public Desktop. By default, these folders are empty in all versions of Windows. The folders Public Documents, Public Videos, Photos and Music are part of the standard Windows libraries. As a result, the content created in these folders is indexed by Windows and is easily accessible, including when doing searches.
The main role of this folder is to enable quick sharing of files between users of the same computer or with users of the other computers and devices on the same network. The use of this folder is not mandatory but rather a personal choice, depending on context and personal preferences. For example, some people prefer not to use it because their machine has a single user. But if your computer is used by several people, this folder can be useful. Anyone can add and edit files in this folder. Any work saved there is immediately available to other users.
The Public folder can be used to share files with other computers and devices on the network. If you choose to enable sharing the contents of the folders in this way everyone on the network will be able to access its contents. This can be a quick way to share, especially when you want to transfer data between a Windows computer and a computer with an operating system such as Linux.
How to share the Public folder

To enable or disable sharing of the Public folder in Windows, you must open the panel called "Advanced sharing settings." The panel should look like the following image: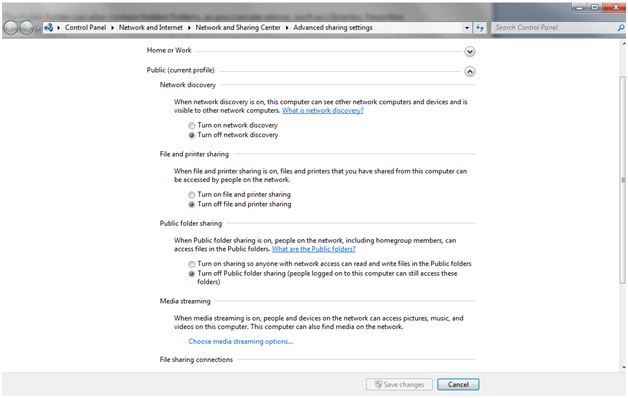 In here you will find a section called "Public folder sharing." If this feature is turned on, then the Public folder of the machine will be available to all other local users, as well as those connecting to the same network.