Zendesk today released a help desk support software for the iPad. Based on Web 2.0 technologies and design ideas, the product acts as an on-demand help desk support for customers on the go.
A minimal design with integration of SaaS to the online customer-facing web presence of a company is impressive. Together, the product show cases online forums,hosted support email-ticket integration, widgets and RSS.The system features tag based categorization instead of the conventional drop down lists, RSS feeds for all customized view and a complete REST/JSON API for almost everything in the product.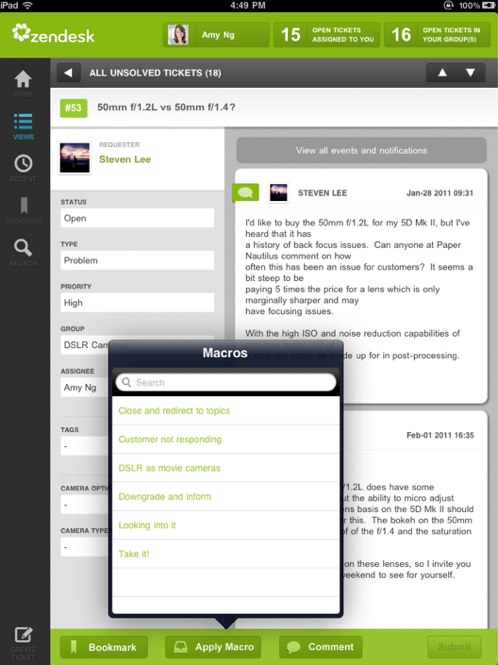 Zendesk has existing apps for iPhone,BlackBerry and Android with the downloads summing up to over 80,000 downloads. The new app comes with the same functionality as the others but with a few more exclusive features like the option to view the real-time ticket list. With a large list of companies adopting to the iPad app, it is expected to become a popular-hit.