Laptops play a significant part in complementing our on-the-go lifestyle. They not only make our work easy and less time consuming but also include some mind-boggling features that help us taking a day or a week off. Modern machines these days are available in all price brackets, and are bundled with top-tier internals for seamless work and play. Heavy users prefer Windows 10 laptops with powerful specs such as 16GB RAM, or a Core i7 6th Gen processor.
High-end innards definitely improve performance, but the question is, does it offer sufficient power for continuous work and play. You may feel a 16GB machine offers benefits of multi-tasking and smooth performance, but there's a lot more into it. We tried and tested some of the finest laptops with 16GB RAM, and here's what we noticed!
Maximum Computing Power
Having 16GB RAM under-the-hood improves the entire experience of using laptop. You get more than enough power for moderate and heavy usage, and the overall ecosystem gets better, smoother and faster, just as you expect from a high-end machine. Generally, it is not the basic users, but the people who recently upgraded to 16GB, see the real difference in speed and performance. The PC runs smoothly, and bears heavy usage without any snafus!
Seamless Multi-tasking
Along with an improved overall experience, 16GB RAM also contributes with effective multi-tasking capabilities. You may find it yourself, a 16GB RAM Laptop handles multi-tasking quite efficiently. Whether you're running two or three video editing programs, graphic intensive games or surfing on the web with more than 10 tabs open, a well-equipped laptop with sufficient memory handles everything with subtle perfection. It gives a one-of-a kind user-experience with buttery smooth and glitch-free performance, and goes neck and neck with the likes of leading giants such as MacBook or the Surface Book.
No Overheating Issues
Effective app management with sufficient memory eliminates the risk of overheating due to excessive toll on the CPU. When you're using heavy programs or switching seamlessly between apps, the CPU feels the heat of the situation and gets the machine to heat up excessively. This creates severe issues for the user, and even impacts performance of the machine. But when you have sufficient memory to play with, thermal issues are hardly throughout the entire lifetime of the machine.
Full Support for All Programs and Games
If you're one of those who always try things out with a new app or program, you'll be glad to know, 16GB memory basically support for all major programs out there. Whether a heavily built video editing app or a high-end game with heavy graphics, a 16GB RAM laptop works well with all programs. It endows full support for non-stop work and play.
With that being said, it looks pretty clear, how important a 16GB Laptop is when it comes to hefty usage. To seek maximum benefits of enhanced memory, we suggest you the following machines to count on: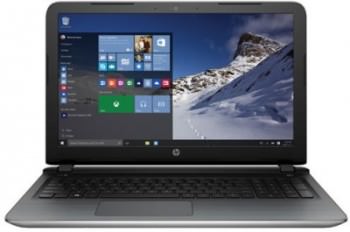 HP Pavilion 15t-H39778- Priced at INR 70,000
One of the finest in the mid-range segment, HP Pavilion 15t-H39778 offers a perfect set of specs with good looks, powerful processor and 16GB RAM. The machine incorporates a 15.6-inch HD display, and powers up by an Intel Core i5-6th Gen CPU paired with 1TB hard disk space, and discrete 2GB NVidia Graphics. The performance of this value for machine notebook is simply and outstanding, and with Windows 10 out-of-the box, the entire experience gets even better. HP Pavilion 15t-H39778 is available at Rs. 58,400 via Amazon India.
Dell Inspiron 15R-5559- Price INR 65,000
Dell Inspiron 15R-5559, mid-range notebook offers a perfect set of specs with a hard to ignore design. The machine incorporates a 15.6-inch full-HD anti-glare display and powers up by an Intel Core i7 6th Gen processor with 16GB DDR3 RAM, 1TB hard-disk, and 4GB AMD video graphics. The machine runs Windows 10 out-of-the box and delivers top-notch performance right away. It handles multi-tasking quite smoothly, and gives a comforted user-experience with ab easy-to-use backlit keyboard. Inspiron 15R-5559 is fairly light, and is currently available at Rs. 69,990 via Amazon India and official Dell stores.
Asus G551JX-DM036H- Priced at INR 85,000
Priced around 80k, Asus G551JX-DM036H gaming notebook makes use of Intel Core i7 processor with 16GB RAM and 1TB HDD. This machine incorporates a razor sharp full-HD IPS display, and gives an impeccable and multimedia experience with 2GB NVidia 950M graphics, Asus Sonic master Audio and efficient thermal management system. It handles high-end gaming and multi-tasking with subtle perfection, and endows crisp gaming visuals from viewing angles up to 178-degrees! The matte black brushed aluminium finish featured on this machine adds a lot to the aesthetics, especially from gaming point of view.
HP AE008TX Envy 15- Priced at INR 88,000
HP's sleek, light, and beautiful, Envy 15 high-end notebook makes a great package with top-notch internals and an excellent design language. The machine is available just under 90k, and is equipped with Intel Core i7 5th Gen processor coupled with 16GB DDR3 RAM and 2TB hard disk space. It flaunts a brilliant profile with an easy-to-use backlit keyboard, and caters basic and heavy usage needs quite easily. If you're looking for a high-end notebook with premium looks, this beauty from HP stands on the top of the list.
A well-equipped laptop with 16GB RAM counts a lot in making things smooth and easy. These days, many users try to make do with 8GB, but it's important to know that 8GB RAM is sufficient only for basic usage. If you're a user with hefty requirements, we suggest you to pick a notebook which at least uses a Core i5 processor with 16GB DDR3 RAM. Aforementioned Windows 10 Laptops offer you all the ingredients at a great price, and soon this list will get better with improved players offering a better package. Summing up, make your choice wisely, and pick a laptop which incorporates sufficient memory to cater your needs!