Mobile technology is constantly advancing and it can be seen that there are many upgrades in the mobile devices as well. Smart phones are now the highlight of the conversation and many individuals have changed from using computers to using smart phones, for browsing the web and accessing internet. With the amount of mobile devices that you can find on the market, it is becoming a challenge for users to select which is the best. Although, much research shows that the iPhone is currently the best smart phone, and the majority of individuals who own a smart phone have the iPhone.
Because of this, the demand for developers of iPhone apps is rapidly increasing and individuals are searching for ways to find the best developers that will be able to provide them with outstanding services. In your search, you will find that there are hundreds of developers that create apps from many categories such as social media, weather, outdoors and travel, entertainment, business, productivity, education, utility software and many more. Although, there are a few things you will need to think about before you hire a developer for your iPhone apps.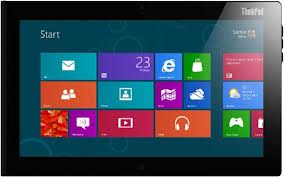 Expertise in Developing iPhone Apps
Whether you are a user of the iPhone or you want to create a great application, it is important that you initially learn about the experience and skills of the developer you choose to hire. It is merely the skills and the experience of this developer that is going to help you reach your success. No doubt that there is a lot of immense talent in the world, and you may just find a great developer that has outstanding skills. However, you will need to understand what you need in your application, and if the developer is going to be able to finish you task.
Knowledge About Software Development Kit's
Make sure that you aren't just hiring an ordinary developer for your iPhone app. You should think about testing their knowledge on software development kit's or SDK's so you can confirm where he stands in this area of development. They should be able to develop very attractive apps that can grasp the attention of the users. Moreover, make sure that they have a complete understanding of the store for apps, therefore they can create apps that are friendly for personal use and business use.
Understand How to Develop a Custom App
The developer for the iPhone app that you plan on hiring will need to know to create great custom apps. They must have knowledge about converting apps that already exist into custom apps to make it much more dynamic.
End Support To Users
You should select an app developer that is very co-operative in regards to providing end support to customers. Many developers operate based on the instructions that are given to them. Although, ensure that they give some ideas of their own to improve the process.
Technical Support Services
It is very important that you find a developer that is constantly updated with the technical and technological upgrades that are in the domain. This will be an added advantage to the process of development.

Daniel Banker is an expert blogger and IT consultant. He loves to enhance knowledge by passing IT exams.  If you're looking for properly well organized study materials to complete your exams, then you should visit cert4prep website.