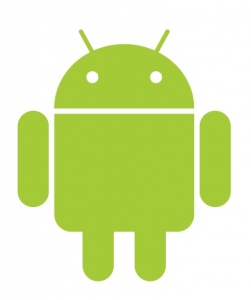 Lately it seems we all want to save money everywhere we can. From items we use every day to big ticket items, it is not uncommon for a consumer to spend hours looking for the best deal or coupons to help pinch pennies. If you are a mobile user however, you have an advantage over the rest of the consumers. Coupon apps have been popping up in handfuls every day. If you are looking for the best deals and use your Android phone for everything, consider these top coupon apps for Android to help you save money.
Coupon Cloud:
The word "cloud" has been sprawled throughout many tech websites; however, this app doesn't really fall into that category. Nothing about it would actually define it as a cloud app, but that doesn't mean it's an app to be overlooked. This app is simple to use, fast to load an offers savings from all kinds of retailers. You can search by category, location, or even store. The best part of the app is that it also includes online retailers, which many apps lack.
GeoQpon:
If you like to shop locally for items you need today, then this app can help. GeoQpon shows local deals no matter where you are. If you are traveling and need to find a deal in your new location GeoQpon will guide you to it. If you don't know your way around but find a deal you like, you can open the location in Google Maps or get the location address and phone number so you can call for directions. This is a great app for locals or travelers trying to save money while exploring their town.
Grocery Smarts:
For those who hate surprises at the grocery store checkout Grocery Smarts can help. This little app can show you deals that are in the grocery stores ad that require coupons and also that don't require coupons. If you see items you want to buy when you are then you can add it to your grocery list, save it and open it again when you get to the store. Better than that is the ability for this little app to tell you the expected total of everything on your list.
My Coupons:
This small app will give you a list of coupons every day. It is constantly updated and new deals are plentiful. Just install the app and let it go, offering you the best deals near you. You can save on everything from household items to dining, and even entertainment. If you find a deal you really like you can tweet it or share it on Facebook to let your friends and family take advantage of the deals.
ShopSavvy:
As the title suggests, this app helps you become a savvy shopper. If you are at the store looking for an item, you can scan the barcode with your phones camera and ShopSavvy will search online and off for the best price. If you have ever gotten home with a product and saw an ad for that item cheaper later on, you know what a disappointment it is. ShopSavvy will make sure you are always paying the lowest price for the things you want and need.
Shopping doesn't always have to break the bank. With the right technology the wonderful apps for it, you can make shopping and saving easier than ever. Give these apps a try to save as much money as possible with local and online coupons. Stop paying full price because you just didn't know about a sale.
Mary Blanchard is an online marketing consultant for a retailer in the UK.  She is constant ahead of the market and provides what her customers want in online shopping.  Mary uses couponcroc as a gateway to discounts for her clients.