In the modern age where every individual is pressed for time, voice mail messaging can be very handy. Even if you are unable to answer the call or are travelling to a distant place, the caller can leave the message so that the work is done as required. Voice mail is very useful in an office, as you might be stuck in an important meeting, and a caller might need to contact you for an important message. With the voice-mail facility, the caller can deliver the desired message thereby saving time fors all the parties involved in the conversation. You can retrieve the message when you get free from other chores.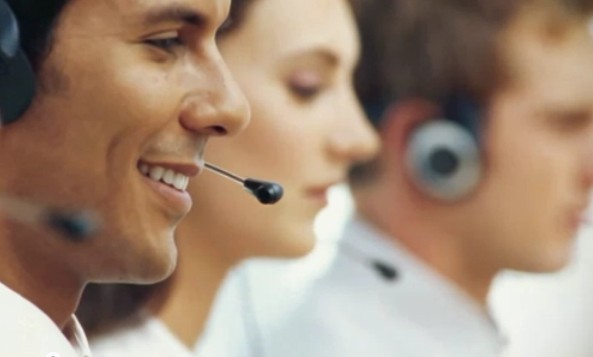 Need for Voice-mail
During the recession of 70s and 80s, many companies vacated the secretarial position to cut down their administrative cost. Though it saved money, but there was chaos all over due to various calls waiting in the absence of secretaries in companies. This resulted in the loss of business for many companies. In order to resolve the situation, companies created a message centre, and a person was appointed whose job was to handle all calls, and take messages where speaking to a particular person was not important.
The solution was very effective. Moreover, the advancement in techniques and technology lead to the introduction of the sophisticated voicemail facility which is used today in almost all organizations. Such a facility offers a host of benefits to any business enterprise.
Advantages of Voice Mail Messaging
Answering Machine
Like the earlier version of 70s and 80s, voice-mail serves as an answering machine. No matter whether the call receiver is present or not, you can leave your message instantly. When the receiver retrieves the message from the answering machine, he will take suitable actions or call you back depending upon the importance of the message delivered by you.
Send Messages to Multiple Users
Modern day voice mail messaging services allow you to send messages to multiple users at the same time. As a result, a lot of time is saved on contacting each user personally. In the modern fast moving age where everyone is on the go, such a facility can be very useful to deliver pertinent business messages to multiple persons instantly.
Allow Personalization of Messages
Since every business professional is bombarded with hundreds or even thousands of messages each day, he might not be able to read them perfectly or might overlook an important message due to time constraint. However, voice-mail allows you to personalize your messages to make them stand apart. As a result, you can grab the attention of the message receiver, and induce him to act immediately for critical messages that warrant instant actions.
Facilitates Flexibility in Delivering Messages
With voice-mail, you can manage multiple phone calls at a time. You can also forward messages you received to others mailbox. Voice-mail also allows you to store messages till you need them. Similarly, you can transfer callers to another phone number for a more personal assistance.
If you need to install voice-mail box for your business, contact reputed service providers online. Visit their websites; press the link which says click here for detailed information about voice-mail services. After assessing different companies, pick the best provider that offers high quality voice mail messaging services in a budget friendly manner.