Cloud computing is basically the use of computing resources that are delivered over the network. We can use cloud as a metaphor for the word Internet but when combined with computing the complete word becomes much bigger and fuzzier. Today it has become the utility computing as millions of people virtually access the internet for storage. Cloud computing in the field of IT add capacity or add more and more space to the online storage. Although much progress has been seen in this era of cloud storage but still many of the American thinks that the cloud service can affect the weather.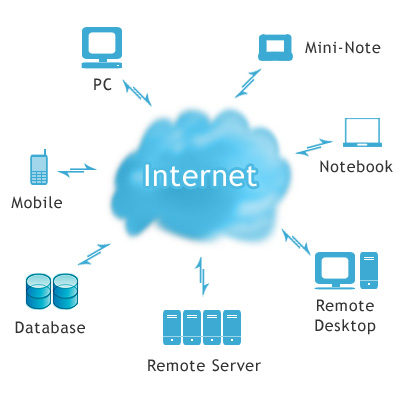 What is Online

Storage?

It's clearly visible that many of them can't understand the meaning of online storage. Although the concept of cloud in popular lexicon may be evolving slowly but the demand for cloud storage is at peak and still its demand is accelerating day by day. Today there has been tremendous increase in the use of smart phones and tablets, and this all has been driven by mobility which is a peer factor. Continuously data is being generated and stored than earlier, and the main thing is that data once been generated is being used on another device and it needs a storage medium. Cloud provides an easy way to access the stored data and documents from any corner of the world. With the upsurge in the use of cloud storage there has been fierce competition in the market. Many cloud storage choices are there in the market and it has been confusing for the people to choose between them. Some of them are:–  Dropbox, Cubby, Egnyte, Etc. Today most of the email service provider like Gmail, Hotmail, Yahoo are also offering cloud storage space and it's all free to the consumers. In almost every situation two factors are most important, one is cost and other is security. Although entry level prices of most of the providers are same but when it comes to the part of experienced users then it comes the real challenge that providers are offering. Even staple features require a proper planning and deliberation. Dropbox has 100 million consumers and it is very popular storage medium, but it is not the ultimate destination for all the computing needs.
Use it to Reduce Your Workload
There in recent survey it was found that it needs more IT related up gradation in its whole structure. Its mobile application is in the list of most blacklisted app by IT administrator and this must be corrected. Cubby on the other hand provides 5GB of cloud storage and it can be upgraded by convincing friends to sign-up. It also provides the 256-bit encryption as far as security is concerned. It also provides data syncing facility that helps you connected anytime anywhere and establishes peer to peer channel. The Microsoft provides Hotmail as an email service and it also provides online storage to consumers in the form of Sky-drive which allows one to store 25 GB of data in their account. Cloud computing is a long running trend with far-out horizon, But among big trends, Cloud computing is the hardest one to argue with-in time.
Jane is from directoryready, She loves to write on latest technology news related topics. Visit her blog to get full list of tech blogs allowing guest posting Writing is her passion and she has been writing since 3 years.