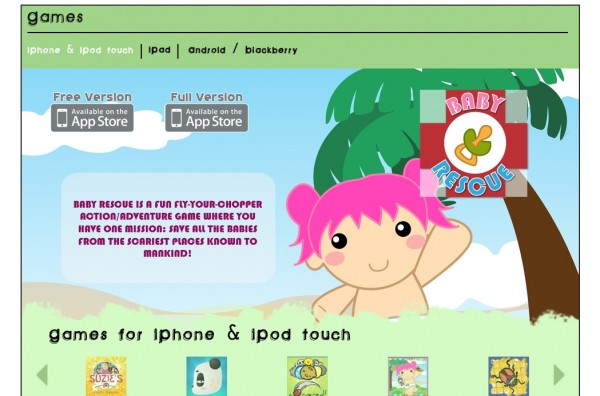 Ever heard of Baby Rescue? It may sound strange to many and probably familiar to others. For those who enjoy flying around in helicopters, then this would be very interesting for you as Baby Rescue is a game that involves flying all over the world to rescue stranded babies. Baby rescue is a game produced by Kooapps LLC.
Baby Rescue is played by basically making use of the touch screen controls and the accelerator feature found on the iPhone. The main idea behind this game is actually flying a helicopter across very beautiful landscapes. The mission being, rescuing all the babies on that level. I guess this must sound like fun. It would be much more fun if you actually play the game. The excitement of being able to save babies is wonderful. As one plays the game they feel like they are experiencing a great sense of achievement. This can be compared to a challenging army rescue operation.

In comparison to other games, Baby Rescue is more arcade style and very simple to learn. Though, it has some few controls which are a bit difficult to master, but that does not mean one cannot master them at all. It just means they need more concentration unlike the others. Baby Rescue has got very pleasant sound effects and attractive colorful graphics making it suitable for absolutely any age. The original main market target for this game was the kids though it has become increasingly popular among many others. Flying the helicopter and at the same time rescuing babies makes it very exciting.
Baby Rescue has got features that make increase on its appeal. Such features include; the intergration of Facebook and Twitter, level select and high score leader boards. There is a tutorial that can be viewed at the beginning of the game which is very helpful to the player as it gives them a deeper insight and understanding of the basic concepts of the game. The fastest way to learn the game is by playing it and first discovering your weaknesses then consequently building experiences.
Baby rescue is a very convenient pocket game. It is priced at $99 and once you purchase it , you fget a free Lite version which is available for trial basis before one embarks on the main game.