If you embrace living in the 21st century, you're probably decked out with devices. You always have the latest smartphone, you're hooked into social media 24/7, and your entire life is organized on a tablet. If this description fits you, then you should have a car that fits your technology fetish as well. Having a tech-friendly car will allow you to truly stay up to date and hooked into all your devices no matter where you go. There are plenty of affordable vehicles that are loaded with the latest technology. Read on for a list of some cars that score big in the digital technology department.
Dodge Dart
In the compact class, the 2014 Dodge Dart has been named the "Most Connected Car" of 2014 by Connected World Magazine. This model boasts an advanced console that features a UConnect 8.4 inch touchscreen. A modern GPS navigation system is combined with SiriusXM Satellite radio music, weather and traffic alerts. The Dodge Dart boasts a wireless internet hotspot that is unprecedented in comparable compact cars. If you think buttons and knobs on your dashboard are "so 2008," embrace the touch screen in the Dodge Dart that is so 2014 and beyond.

Lincoln MKZ
As one of the most luxurious full size sedans, the 2014 Lincoln MKZ boasts a high tech console. Push button shift technology eliminates a traditional shifting stick for gear changes. Sync technology offers voice commands for turn by turn navigation, audio controls and phone calls. The 700 watt THX II certified audio system inside delivers high quality acoustics. Any tech savvy business man or woman needs an up to date system that will allow them to take calls and close deals on the run—and while staying hands-free too.
Cadillac ATS
As a compact luxurious model, the 2014 Cadillac ATS is ideal for tech savvy drivers. With a $33,000 MSRP, the Cadillac ATS boasts a central touchscreen console inspired by a tablet. Up to ten devices can be synced with the Bluetooth system. Natural Voice Recognition technology eliminates the need for a driver to repeat phrases. The Bose Active Noise Cancellation technology eliminates external sounds while listening to SiriusXM radio through the premium 10 speaker audio system. If you're all about the sound, this is obviously the car for you. If you have more devices than you know what to do with, easily sync them all to your car, and stay connected wherever your travels take you.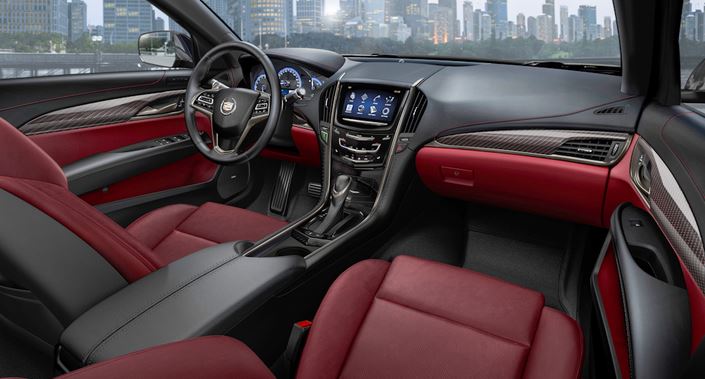 Toyota Avalon
Dynamic Radar Cruise Control is one of the most innovative technological upgrades to the 2014 Toyota Avalon. This feature automatically lowers the speed of the car when a possibility of a crash is detected. A backup camera and blind spot monitor are some other advanced digital safety features. The built in Safety Connect button can be used to call for roadside assistance. Automatic high beam lights also make the 2014 Toyota Avalon a winner in the technology department. If you want the latest in safety technology, the futuristic features of the Avalon will make your driving experience more pleasant—eliminating any extra stresses on the road.
Hyundai Azera
The 2014 Hyundai Azera is a mid size sedan that's perfect for tech savvy drivers that love standard features such as Bluetooth, USB and Aux ports, rear view camera and SiriusXM radio. The signature Blue Link technology provides a wealth of useful real time data such as nearest the gas station. The 550 watt Logic 7 audio system blasts away high quality tunes in the Hyundai Azera. Perfect for the 21st century family, the Azera takes combines up to date safety features with convenient technology options. If you want to stay safe and have easy access to all your devices, the Azera can offer you the full package.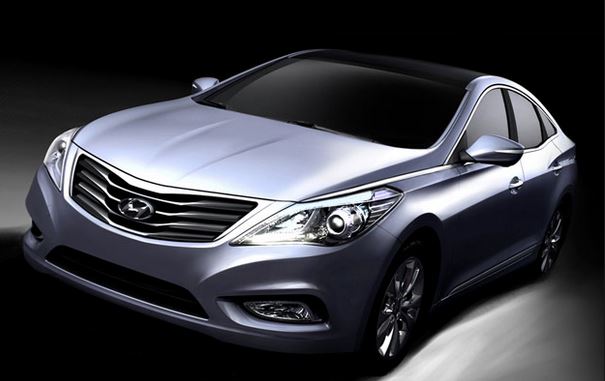 If you need a tech-friendly vehicle to match your lifestyle, these are the leading choices for the most technologically advanced cars on the market. Whether you want device compatibility, internet connectivity, or advanced safety features, one of these vehicles is sure to fit your fancy. Information for this article was provided by the auto professionals at Speedy Brake and Apollo Muffler, who specialize in wheel alignment in Calgary.