The MTS format is mostly meant for storing the high quality HD video files in the Blu-ray and AVCHD discs. Now, you must know that the high resolution HD videos result in big MTS files which might not be compatible when you wish to play the video on portable devices. The only solution here is to convert the MTS file into a compatible format so that you can store them in your mobile device, sans consuming much disk space. There are mts converter software options today which assure a smooth conversion of MTS into popular video-audio formats such as MOV, MP4, DVD, MPG, AVI & so on.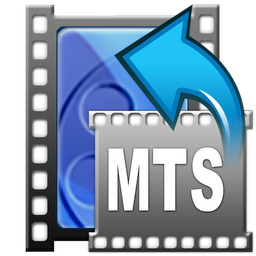 The post below lays down a short note on how to convert your MTS video file through the converter software programs.
Download and Install
To start with, you would have to download a good MTS converter software program in your computer and install it according to the installation instructions. You must get a comparative study on 4-6 converter software programs to find out the most reputed and compatible one for you. The one you go for should be backed a vast and happy user base.
Add the MTS Video
The next task here is to add the MTS video file to be converted. Go to Add Video tab to select the file that you wish to convert. If there are multiple MTS files to be software, select a program that supports batch conversion.
Choose the Required Format
You are almost done. After you have added on the MTS files to the converter, the immediate task is to select the desired format where you would like the added files to be converted into. The software will feature something like Convert to. Open the roster to pick Video & Audio formats. Select the desired format. In case, you are looking to play the video on a smartphone, choose your needed option from the list of mobile devices on the program window.
Start Conversion
Finally, you can click on Convert tab to start off the conversion procedure. But before that, make sure to select the destination folder on your computer where the output file would be stored post conversion.
When you are in search of a good converter software programs for the MTS files, Movavi Video Converter is a great name to go for. The globally recognized software assures a premium, speedy operation and is just a breeze to use.