Back links are the inbound links to your website which helps in improving the visibility and the ranking of the site. These links are the texts or graphics that are coded to point out your website and are generally in blue color. If any user clicks on this text then he/she reaches to your site. That is why it increases the value of website. Inbound links are the important element as it helps search engines to figure out the ranking of your site on search engine result pages. A SEO Company provides the link building services which helps in raising the popularity of the business and hence increases the ranking of the website.
The inbound links tells the degree of "SEO juice". Some back links have more juice or value for your website and some have less value. Therefore, it is necessary to build high quality links.
Here are some of the ways to generate back links to your website: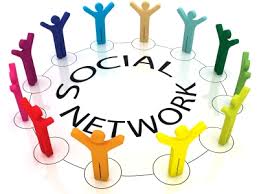 Social Networking sites: Social networking sites like Facebook, Twitter are becoming the excellent resource for bloggers, to grow their blogs. It not only helps to reach out fellow bloggers but also a great way to point links back to your site. Recent updates in Google Algorithms tell that the links from Social media are important and increases the popularity and ranking of the website.
Comments: Commenting on other sites also bring the traffic to your site. For this you just have to comment and leave a link of your website along with it, which will bring the readers when read and clicked by them.
Guest blogging: It is another way to create back links to your site or blog. When you write the article and post it on another blog, some bloggers gives you the opportunity to make 3-5 links in that post. You can use these links for giving the further information and even create a back link in the authors' bio for the homepage of your website.
RSS Directories: RSS feed of website can be submitted to RSS directories which fetches the articles on XML file and then fetches the links in those articles, which are observed by the readers and our site gets more exposure.
Author Bio:
Idania is the Content Writer in SEO Rank Smart. Who offers Best SEO Packages. She is interested in writing informational articles on SEO/ Tech related topics.