Everybody's got valuable information of some sort that they hold dear. For some, it's precious memories in pictures, or family videos. To you, it may make perfect sense to plan your taxes and balance your personal finances in an organized manner. Why, some of the music you grew up listening to is fast fading into oblivion. It took forever to find the perfect recipe for Sunday pot roast like grandma used to make. These are just a few examples of your highest priorities for which you rely on your trusty personal computing device as a secure storage option, elevating your PC, laptop, palmtop or smart phone to becoming your prime source of solace. At the end of the day it's simply because your world – how you live and work, depends on it.
Now, pause for a moment – and imagine how totally devastated you'd be, to find out one day that all your critical information – your growing customer database, that presentation you've been doggedly working on all night, all those picture-perfect memories, your favorite music – have all vanished just like that. Hard drive crash, a virus, maybe? It won't matter how. Just gone. How would you react? You'd probably regret not having any sort of back-up plan. You'd probably question the robustness your anti-virus salesman talked about. You'd probably plunge into depression. Who knows.  And when you sort of recover from that, your next move will be to struggle at retrieving what you've lost. Right?
But, the emergence of the cloud has changed all that. It has revolutionized how data can be digitized and stored securely and for easy retrieval. What's also great is that the cloud is not peculiar to large businesses with huge volumes of data, but it is now within the reach of smaller businesses and individual users as well.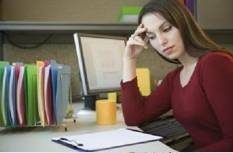 A trend emerging from this development seems to indicate the arrival of service providers capable of bridging this gap – and that too, very affordably! Not far behind in this arena are off-shore storage solutions that are also a viable option for the consumer or small business.
Lockbox Pro, for instance – a leading player in this fast-growing space, offers you affordable off-shore and online file back-up solutions and services that can save you the stress, time and hassle of struggling to retrieve lost data, so you can focus on staying at the top of your game. All this at a starting price as low as $5.00!* Also up for grabs are discounts of up to 30% for the first 30 customers!* Click here to find out how, or visit www.lockboxpro.net for more details.