Nvidia announced that Tegra zone app is now on the Android market, providing a single place for consumers seeking the richest games of their super phone or tablet powered by Nvidia Tegra 2 mobile super chip.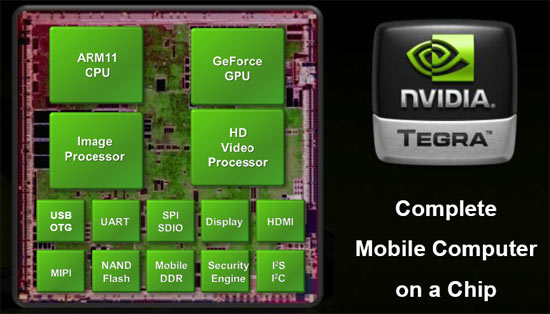 This free app delivers a curated selection of Tegra processor- optimized games, as well as professional game reviews, high-res screenshots, HD video trailers, gameplay videos and many other features. Sale and delivery of the selected games are through Google's Android market. Games on Tegra Zone app are enhanced for Tegra 2 super chip powered devices, and are more realistic and interactive. Among those selected as launch titles are Dungeon Defenders, Samurai II: Vengeance and Galaxy on Fire 2 THD.
The Tegra 2 super chip is finding a large and ever expanding market, particularly among those interested in console- quality gaming on their mobile device. It is built with the world's first mobile dual-core CPU which packs together the best Web experience, with up to two- times faster browsing and support for full Adobe Flash Player hardware GPU acceleration, plus unprecedented multitasking capabilities.
Source: nvidia