What is SeeVolution?
SeeVolution is a behavioral analytics tool by SeeVolution Inc. that allows webmasters to monitor click paths and website activity in real-time. Users simply need to sign up and register their domain with SeeVolution, after which they need to add a JavaScript tracking code to the pages for which they require information. Once the preliminaries are out of the way, users can get detailed information on visitors' activity on their website, i.e. from where they are sourced, which areas of the website they visit and in what ways they do so. Below are some of the main features offered by SeeVolution to users:
Features
X-Ray
X-Ray is the advanced Heatmap technology offered by SeeVolution, comprising of Click Heatmap, Scroll Heatmap, Mouse Movement Heatmap and Live Click Heatmap. Relying on click scrolls and mouse movements by users, this advanced technology tracks the entire website and generates reports on areas with high visitor activity as well as those with low activity on the site. With X-Ray, webmasters can get an overview of how each visitor interacts with different areas on the site, allowing them to improve on areas that are low on activity to enhance user experience.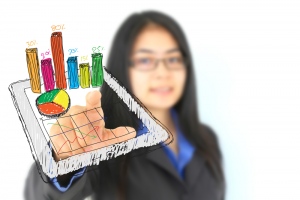 Scroll Heatmaps
With Scroll Heatmaps, webmasters can get a fair idea of how far visitors scroll on the website, so that they can make appropriate changes on it to accommodate their needs and get the most out of their scrolling behavior. Based on this data, they can also decide which pages should be shorter and which ones should be longer, and improve the website's layout to maximize conversions.
Click Heatmaps
Click Heatmaps track every click made by visitors, whether it is a mouse click on PC or on a tablet/cell phone, providing webmasters real-time information on how visitors interact with the website. This way, webmasters come to know which advertisements are popular on their site, which ones are being overlooked, as well as info on where they should place links on the website and where visitors expect them the most.
Mouse Movement Heatmaps
Mouse movement of visitors can provide quite a lot of insight on user behavior, through which webmasters can greatly improve their website by gaining information on what parts of the website users mostly focus on, and which ones are being ignored. Mouse movements can accurately predict eye movements of users and form the basis of a website's usability data.
Live Click Heatmaps
Live Click is another feature of SeeVolution through which webmasters can track visitors' clicks on their website in real-time. With this information, they can quickly make changes in their website's layout and decide on the ideal one for maximum benefits.
Overlay Toolbar
The Overlay Toolbar is a comprehensive source of website metrics, which entails site-based data and interactive behavior of users. The information is presented in the form of current page snapshots and overall site performance, using statistics and graphs.
Verdict
An effective tool to visually analyze a site's traffic, SeeVolution neatly organizes the traffic data generated into different groups based on similar characteristics, i.e. Junk, Interested, Engaged and Converted, so that webmasters may take appropriate action to optimize the website and maximize their sales.