Are you one of those people who find it hard to give away their old phone? You would rather keep it somewhere and never use it other than recycling or selling it? Ever wonder why you stick to your old phone? If you intend to make a world record with your phone, it is understandable. Other than that, it's better to recycle it.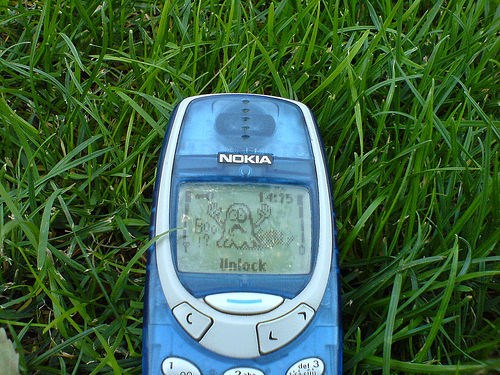 Negative effects of not recycling your phone
Do you know only nine percent of people actually recycle their phones? With all the negative effects not recycling can hold its better that you think twice before not recycling. Following are few of the reasons that will change your mind towards recycling:
• In recent times, old phones are regarded as one of the biggest electronic waste.
• Old phones are termed as a hazardous waste because there are chemicals in them that seep out from landfills into the ground water system.
• By not recycling your phone you are letting go the chance of regaining elements like Copper, Zinc, platinum and silver.
Advantages of recycling your phone:
If you still haven't been convinced about recycling, following advantages can help you recycle mobile phones:
• Do you know that by recycling only one mobile phone, you can save up adequate energy to make a laptop function forty four hours?
• Every one million phones that are recycled result in seventy five pounds of gold and seven hundred and seventy two pounds of silver.
• By recycling phones you can recover elements like copper, zinc and platinum.
• Imagine providing energy to one hundred and eight five homes for one year! Every one million phones that are recycled can do so.
• All the material in your phone is capable of being recycled. These materials can then be used in making products like park benches, musical instruments, kitchen tools and jewelry.
• Your phone can also be recycled to produce energy.
• Phones are recycled and used in automotive manufacturing.
EcoATM
EcoATMs are recycling booths that have been set up to recycle your old phones. They carry a database that upholds four thousand mint type phones. They function in a very simple manner. What they do is that they connect your old phone to a cable that fits it and examine the condition of it. This also lets you remove the data. After this, they offer you cash on the basis of your phone's resale value.
By now, around ten eco ATMs, with an average payment of nine dollars per phone have recycled thirty three thousand old mobile phones. The good part is that to make recycling easier eco ATMs intend to open up five hundred more such old phone recycling booths.
That's not all. Now that's there are companies that have taken up the responsibility of recycling their products. Some of them also get your phones (if they are their product) picked and do the recycling for you. Another way of recycling is to donate it. There are overseas soldiers for whom your phones are converted to sim based phones. Like this, they are able to talk to their families.
With so many things you can do with your old phones, wasting is definitely the worst option. So do the right and recycle mobile phones.