So your company's social media accounts just aren't cutting it anymore? As easy as it might be to maintain an online presence through free mediums such as LinkedIn and Facebook, customers today expect you to go beyond these basic platforms. But starting a website from scratch is intimidating, so it's no surprise that small businesses put these plans off as long as possible. Here are some tips for getting started.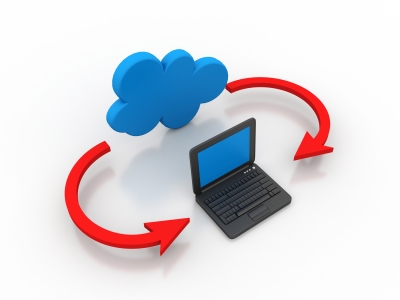 Choose a Domain and Web Host First
You don't want to create the full design for your website only to find your domain isn't available and your web host doesn't support the amount of space you'll need. Before you decide on a domain name, you'll want to take search engine optimization (SEO) into account so that you can take advantage of commonly searched terms and connect with the largest amount of users. For example, if your business sells environmentally-friendly products out of Houston, your domain should be something simple, such as greenhouston.com. Also, contact a small business web hosting service to see what kinds of designs and services are available before you plan your layout.
Familiarize Yourself with HTML and CSS
You don't have to become a web design expert overnight, but it helps to understand the basics of HTML and CSS when creating your own site. Small business web hosting providers will likely offer resources to handle the toughest parts of your web design, but knowing the basics can enable you to play a more active role. Adobe Dreamweaver is an excellent software tool for nailing down the basics, and w3schools.com can guide you along the way.
Design like an Artist
Take a look at a few corporate websites and determine how their design fits the essence of their brand. For example, Google thrives on simplicity and innovation, which is why their website gives off a minimalist yet playful vibe. Think about what your brand represents and try to reflect this visually in your web design. Do you own a quirky Mexican restaurant? Add a sombrero icon to one of the letters in your website name and embed a YouTube video including shots of your restaurant on a busy Friday night.
Start your Marketing Campaign Early
Start the countdown before the big opening day by advertising your new website to your Facebook friends, Twitter followers, email subscribers, and any other groups that might be interested in this new brand advancement. Like most marketing campaigns, offering incentives is the best way to ensure real results. Give your followers a reason to keep up with your website by offering discounts and freebies to the first ones who share your new domain name on their social media pages.
Websites are so prevalent today that creating one should be pretty easy, right? Not quite. Even though a variety of tools are available, such a project isn't always easy, especially for a startup with limited time and money. You can draw inspiration from the competition, but remember to come up with a design that is entirely unique and reflects your company's identity. After all, offering something compelling is what keeps the customer coming back.