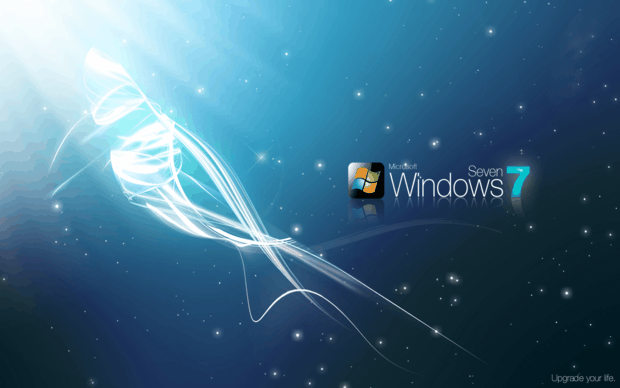 Historically, adopting the earliest version of any major Microsoft operating system release has been, well, a poor decision. Occasionally, as with Windows NT, we had to wait for a few iterations – until NT4 SP3 – before we can get a fully working OS. And, with the previous Windows Vista fiasco in mind, nobody could blame you for still using Windows XP. But, more than 6 months after the release of Windows 7, it's become quite clear that there is no reason to postpone until the release of Windows 7 SP1.
A typical reason for holding off on a migration until SP1 is the concern that the new OS will break slowly. That's not the case with Windows 7.
Many users have been beating the heck out Windows 7 on a variety of configurations and to coin a common phrase, "It just works." People have tried most mainstream business applications such as Microsoft Office, QuickBooks, OpenOffice, and hundreds of other programs, and they've yet to find a reason for using the built-in XP virtualization. They've also found that nearly all common peripherals such as scanners, printers, and the like also work smoothly with Windows 7. However, this isn't to say that business owners should just run out order thousands of Windows 7 licenses and start migrating the next day. That decision would be the height of folly. But it is clear that we don't need to postpone until SP1 appears before planning a migration.
So why should we make the move? There might not be a compelling reason to migrate from Windows XP to Windows 7. However if you put Windows Server 2008 together with Windows 7, then you might get something well worth an enterprise's money and time, as you get a combination of high-end networking system. The overall effect of all this combination is to greatly enhance your network's net performance. With BranchCache, it would become easier for the branch offices to stay synchronized with the head office's servers. Secure Remote Connect, IPv6, and DirectAccess, team up in many ways to increase the utility of your web connection, and URL-based QoS helps to ensure that your critical network traffic gets the focus it deserves without needing constant network administration fine-tuning.
The upgrade may not have a big impact for a small company, but when you are looking at a few thousands of workstations, all those network performance improvement add up to a substantial savings both for overall worker productivity and network management.
Still, you need to remember that, you are probably should get new PCs when you migrate from Windows XP SP3 to Windows 7. While it is relatively easy to move from Windows Vista to Windows 7, you will find it harder to upgrade from Windows XP SP3 to Windows 7. That said, all Windows XP systems are not getting any younger and the maintenance costs tend to get higher.
You may need to check the compatibility of your network system with Windows 7, for instance, some older SATA RAID disk controllers still have some issues with Windows 7.
So, if you do choose to migrate to Windows 7 then you should do the due diligence with both hardware and software. It means more than just visiting Microsoft's Windows Compatibility Center web sit, you have to do hands-on testing. In many cases when it comes to having a Windows 7-compatible hardware, you will find it cheaper to purchase new computers than to refurbish your older XP machines.
It's often less expensive and easier to swap out computers than it is to retrofit them no matter what type of OS you have. Of course, budgets are tight all over. Then again, since Windows 7 is showing to be remarkably work-ready and stable already why not move now and reap the full benefits of Windows 7's highly innovative features today? Besides, sooner or later, you are going to need to upgrade your desktop OSs.
I am Susan Hannan from Exams Key; it gives 100% HP0-Y30 Exam exams. Let's take benefit of JN0-532 Exam Exams material efficiently and get guaranteed success. Check out free demo of all certifications Exam.