AIR (which stands for Adobe Integrated Runtime) has been getting a lot of attention since it was announced and has currently over 30 million users and thousands of developers working with it.
It is basically a mix of a browser with Adobe's Flash and Flex technologies, which allows users to have a much tighter and advanced connection of their online stuff (servers, video and social services, etc) with their personal computer. For example, you could create an AIR application that would allow you to download, upload and browse videos on a mix of popular video services, all from one beautiful control panel.
Or, as an example, let's take Piwik, a self-hosted alternative to Google Analytics, the best and pretty much the only such tool on the market – it has a good dashboard with all the information you would need, but the representation is not as beautiful as Google's. There are no maps, nice graphs and other eye candy, it's mostly text.
To fix (or improve) that, Benoit Pouzet has created Desktop Web Analytics, a free, cross-platform Adobe AIR app that takes the raw data from any Piwik installation and presents it in a very nice interface. It's got very beautiful maps and graphs that really make it easier to analyze all the information.
There are tons of other useful applications, with new ones being developed every day. Let's see which the best and most popular ones are.
As the name says, this application brings eBay to your desktop. It has all of eBay's features coupled with a beautiful interface plus a few additional functions like alerts, history, feeds, one click search and other things that can really help you if you're a power eBayer.
This is a very nice Twitter client that has a few improved and innovative features (compared to the usual Twitter.com interface) which will help you organize and process the information faster. It is also the most popular Twitter client.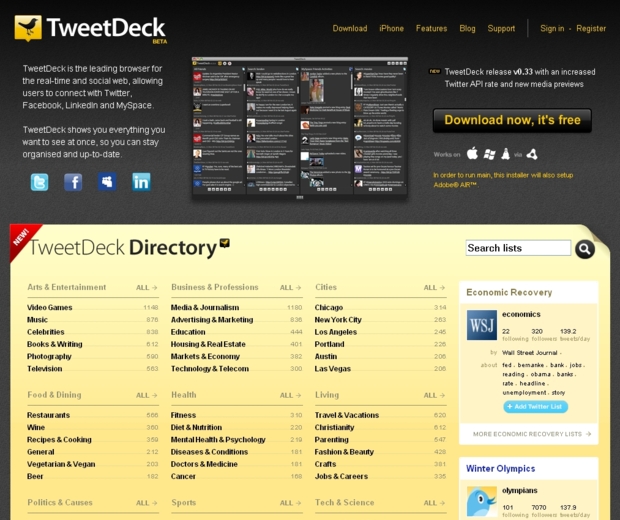 Despite what the name says, this application won't destroy Twitter or your accounts and personal information. It is only a client, one of the best, I'd say. It has a nice, clean interface and offers every single feature of Twitter, while being small and fast.
This application is like a mix between Google Earth and real-time satellite data. You can view the Earth in all 3 dimensions and see real-time weather conditions based on up-to-date information from meteorological satellites. You can also view seismic data and access webcams to see the situation in thousands of locations in real time.
Balsamiq's Mockups is a great application that will help you quickly design and demonstrate user interface mockups for web sites or desktop apps.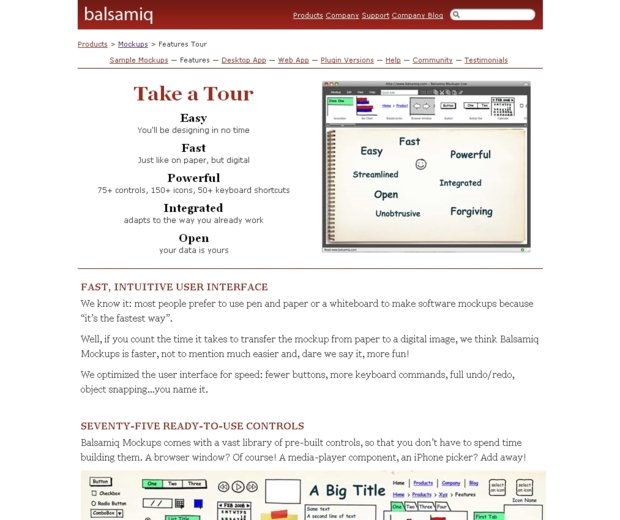 This application uses Ribbit's service to provide you with the capabilities to send and receive calls and messages, check your voicemail, keep a contacts list and other things you'd expect from a phone. The user interface mimics that of the iPhone, hence the name.
Desktube is the best alternative interface for Youtube. If you're tired of the usual interface and the ads, you can use this app to view, search, comment, upload videos and basically do everything you can do on Youtube.com plus you can post updates to Twitter and Facebook directly from its dashboard.
With this application you can easily upload any photos and images to your Facebook account by simply dragging and dropping them. You can also poke, chat, receive notifications and view your news feed, directly from its interface.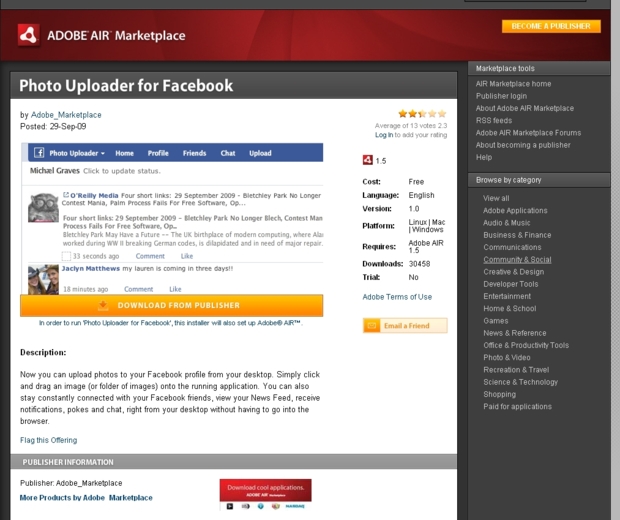 Image Sizer is a very useful application that allows you to easily resize, rotate, convert and rename multiple photos and pictures at once. Then you can save them individually, export all of them to a zip folder (useful if you want to archive or send them by email) or even upload them to Twitter, all with the click of a button.
This nifty tool allows you to quickly generate Web 2.0 or Adobe CS – like icons for you to use anywhere. Just pick the color, enter the text and click generate.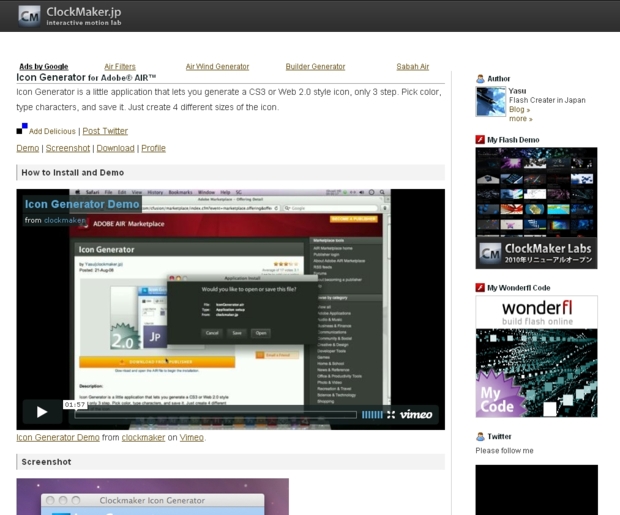 As you can see, there's a lot that AIR can offer. You'll most definitely find some useful apps that will make your life easier. All you have to do to be able to install and run them is get Adobe's AIR package. Download and set it up it, then install some of the apps above and test them out!
I am Susan Hannan from Exams Key; it gives 100% HP0-D09 Exam exams. Let's take benefit of JN0-360 Exam Exams material efficiently and get guaranteed success. Check out free demo of all certifications Exam.