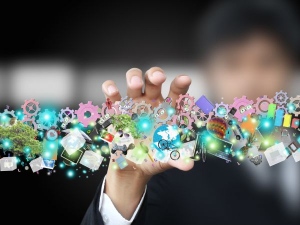 With the current technology, a mobile phone is more than just a gadget for communication. There are several features which come with the latest cell phone that truly change the image of communication in the world. You can, call, text, send emails, surf, play visual audio, record videos and more other.
If you have not acquired one, then this is the right time to get a new latest smart phone and start enjoying its services. Before you hit the market store and start looking for a good latest mobile phone, you have to do some research on the best cell phone which will suit you perfectly. The following are ways to purchase the latest mobile phone.
1. Go for a phone with excellent features
When you are out buying a new phone, you have to carry on a simple hand on tests to ensure that the phone contain all the features that you need. This ensures that you acquire the right gadget which will suit you.
2. Consider the phone design
Latest mobile phone comes with new different designs. They range from large touch screens to slider style phones. Make sure you check it's comfy before you buy it.
3. Operating system of the phone
The cell phone operating system greatly affects the mobile phone capabilities and each comes with whole different features. The latest and most common operating mobile operating systems are the iOS for iPhone, android, Blackberry OS and windows phone. Keep in mind that each comes with different advantages and disadvantages.
4. Call quality
The main reason for buying a mobile for is to make you communication more effective. There is no point of buying a phone that can not make calls. Do some hand on tests to ensure that your new phone can make clear call before you buy the phone
5. Screen display
If you want to do a lot of surfing with your phone, buy a mobile phone with a wide screen. A wide display ensures that you take advantage of the mobile surfing feature.
6. Consider the screen resolution
For good video and photo viewing, a mobile phone with high screen resolution is the best. Make sure that your phone lets you adjust the contrast and brightness of the screen if you intend to do a lot of reading with it.
7. Camera
It should have high camera pixels to enable you take high quality photos. However, this is not the latest concern because almost all latest mobile phone come with cameras that have pixel of about 3 to 13 megapixels.
8. Battery life
This will depend on how much you will be using our phone. The latest 3G and 4G are known to have short battery life because of their fast surfing speed. Choose a phone with longer battery life
9. 4G support
The latest mobile phones support 4g network. This is the latest and fastest downloading network wit up to 10 megabits per second. If you want a phone for downloads, a 4G enabled phone is the best.
10. Processor experience
The phone processor speed defines how fast the phone responds. Look for a phone with high processors speed, most preferable dual core. A less fast phone will limit the latest application you can use.
After determining the right phone you want go for the ones which are cheap. The latest mobile phone are relative cheap, you hmrc tax credits can suffice.