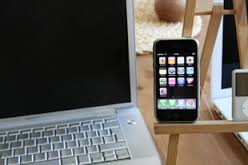 Vacation time is coming. And while embarking on a vacation is incredibly fun, one of the most nerve-racking things about vacations is packing for them. There's an old saying that says when traveling, bring half as many clothes and twice as much money as you need. But what about gadgets? Here are some incredible must-haves for traveling that will make your vacation stress-free.
Luggage Locator
If you're planning to fly, then there's a relatively good chance your luggage will get lost. It seems to happen to everyone at least once, and the airline never knows where it is. Fortunately, you can keep track of all your belongings with the Trackdot Luggage Locator. Basically, it's a tracking device for luggage. Simply put the device anywhere in your luggage, and you can see its GPS position on your smartphone. It won't help you get your bags any faster, but at least you'll know right where it is.
Personal Tracker
It's easy to forget all the cool places you've been when exploring a strange new city. That's why something like Trackstick is so useful. This combined gadget and app tracks everywhere you've been. Then it creates a personalized map. You can use this map to revisit new favorite places, find your hotel again, or even share with friends upon your return.
Digital Hanging Luggage Scale
Once, flying was easy. Today, with fees for heavy luggage, it's anything but. Fortunately, with the Digital Hanging Luggage Scale, you won't have to worry as to whether or not your luggage is over its limit. Simply weigh your bags and make the proper adjustments.
Victorinox Swiss Army Flash USB
Everyone Is aware of how useful a Swiss Army Knife, is. Today, there is variation made specifically for our modern times. Not only does the Victorinox Swiss Army Knife have a little knife, scissors, nail file, and screwdriver, it also has a built in USB drive. You can use the USB drive to carry around passwords, photos and more.
Smart Phones
Naturally, you'll probably want to bring your smartphone along with you on vacation (assuming you haven't resolved to be anti-technology during its duration). However, you should also pre-load it with a variety of apps that you'll find useful during your trip. There are a multitude of apps available that can make your trip sail smoother. From apps that can locate specific attractions to apps that can even translate for you, is it guaranteed you'll find a few that tailor to your trip. There are even apps that can help you purchase tickets to any event! If you are on the plan heading to Boston, you can purchase Boston Red Sox Tickets before even arriving! Yep, there is an app for that.
Clear Spot Voyager 4G Hotspot
Today, we need to stay connected. Surprisingly, there are still many places that don't offer Wi-Fi access. Air cards are expensive and usually require long-term contracts. They are certainly not practical when you only need it for vacation. Fortunately, there is an alternative. The Clear Spot Voyager 4G Hotspot enables you to take Wi-Fi connectivity just about anywhere. Best of all, there is no long-term contract.
Vacationing is fun. However, planning for and traveling to your destination can be stressful. That's why so many people make the joke that they need a vacation after their vacation. The good news is with these handy travel gadgets, vacationing doesn't have to be as stressful.