It takes a lot of time and energy to invest in home building rather than just buying everything already set, but it could save you thousands of dollars and actually be a good experience. But if you're in it to save up, you are probably going to be working on a budget and that means having to think about every decision you make at least twice before you actually put it into practice. This does not mean it's going to be that much harder, it will just mean a bit more time, investigating and comparing deals. There are several things that you should think about when getting into home building.
Modesty is the Key
First of all, think about the size. Depending on the size of your family, you're going to need a certain amount of rooms, common space, etc. But oftentimes people get bedazzled by media portraying these gorgeous oversized houses, and they don't actually think about the fact that they don't really need a house that big. There is no need for three bathrooms, two guestrooms and even a basement can be overstretching it. If you feel you don't have enough storage space, maybe you should think of getting rid of some stuff. We live in the consumer's market and it's easy to get carried away but keep in mind the golden rule – a place for everything and everything in its place. Storing piles of old junk in your basement will only make a bigger mess and will cost you valuable space.
Keeping it Simple
Exactly! Keep it simple, inside and out. It is a nice feeling to take a bit of pride and say that you're house is the nicest in the block, but when you're working on a budget, that really isn't something that should be the biggest concern for you. The same goes for the inside – try avoiding things like crown molding or zigzag floor plans with additional and unnecessary walls- they will only cost you more and won't give as much of a benefit to the overall style. Learn how to appreciate the box shape of a house with some additional expanding areas. Use affordable but durable materials in the building process and it will save you a lot of money in the long run.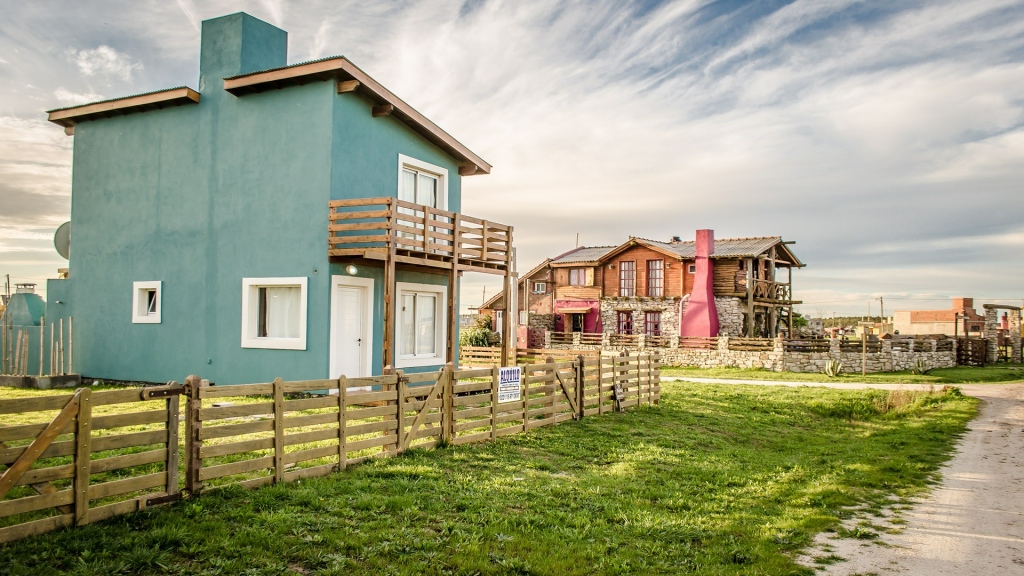 Minding the Interior
If you're working with a small space, naturally you will want to make it so as to appear larger than it actually is. There a lot of visual tricks you can use to make this happen. In a recent conversation with highly-rated new home builders I learned that using fewer walls for dividing areas will make an appearance of a bigger space. For instance, you can design your kitchen and dining area to be the same with just a bare "separating" them visually. You should also try getting in as many windows as you can because infusing the room with as much natural light as you will make it look brighter and bigger, and if you add light furniture to the mixture you're set to go.
Taking Care of Details
Working on a budget doesn't mean you have to cut down on everything and make everything the most basic it can be. It means that you have to plan out carefully where you are going to spend money and how. It would be a good idea to consult a specialist and plan out furniture arrangements, equipment and other necessities. Think about lighting fixtures- they can also give out an appealing appearance. When you figure out how many door knobs, reflectors, and drawer handles you need, that is when the research part comes in.
Make sure to explore the market really well, search through internet warehouses as well and try buying as much of the supplies you need at one store because you could get a discount for quantity. Don't pay much attention to snobby show rooms, they are most often overpriced and you could get something very similar for much less. So invest in quality pieces that you feel are the most important to you, and keep in mind: maintaining a minimalist style can be very affordable, easy done by yourself and can look very stylish, as well.