Generally, when you wish to save a DVD video on your hard disk, what do you do? If you're not a geek, you may just copy the Video_tS folder from the DVD and save it on your hard drive. This process is tedious and often fails to copy the entire video. However, the DVDFab DVD ripper software has removed all the drawbacks associated with copying directly from a DVD. It offers a 30-day trial period, giving you an opportunity to test the software before deciding to purchase it.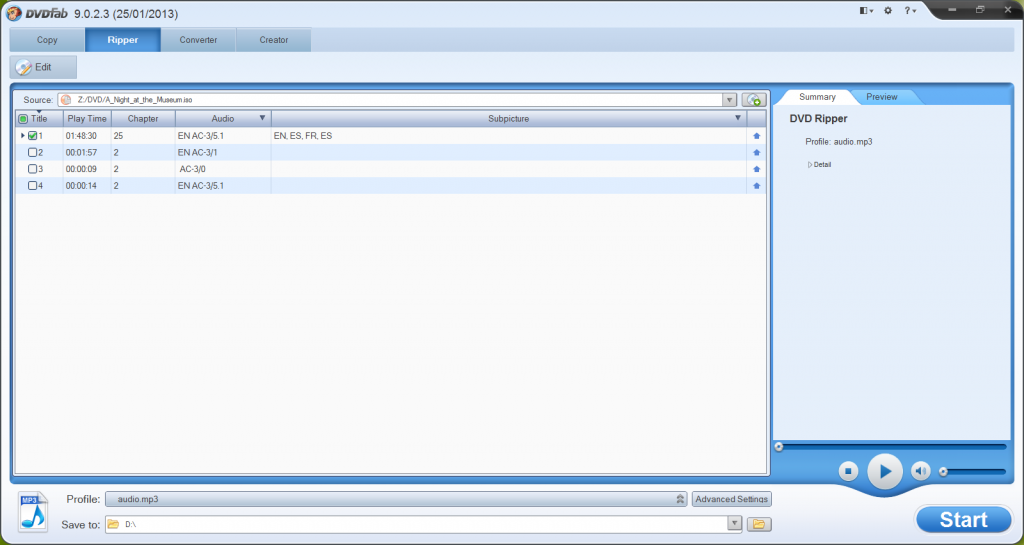 This review will introduce to you some of the basic features of the DVDFab DVD ripper.
DVDFab DVD Ripper – An Overview
The software is available as a bundle of tools; you may select any tool you want to use, once the software is installed. To rip content from a DVD, all you have to do is select the DVD ripper tool and you are good to go.
How to Use?
It's very simple; once you've launched the program, insert the DVD in your DVD-Rom, and specify its source to your application. The application will automatically analyze the DVD content and display the required information to RIP the files.
One feature that distinguishes it from other ripping software programs is that it automatically provides default settings for every disk. This makes it a perfect ripping tool for the less 'tech savvy' individuals wanting to save files on their hard drive from a DVD. The software saves files in the 'AVI Format' ? easily playable on almost all the media players.
Sophisticated Controls
It seems that the developers have designed the software for all types of users because it gives complete automated settings and controls, even for a 'layman'. Similarly, it offers total freedom to those who wish to take matters in their own hands.
Multiple Audio/Video Formats
Although AVI is the standard output format, you can always choose from a range of output formats (DivX, Xvid, H.264, AVI, FLV, WMV, Apple, Android, etc.) that the software provides. This gives you an option to select any kind of audio and subtitles that you want to have embedded in your video.
Aspect Ratio and Screen Resolution
You can define the aspect ratio and screen resolution of your choice during the process of defining ripping parameters. All you need to do is go to the 'Video effect settings' option. The same tab gives the option to crop your video to any length as well.
Time
The ripping process takes some time, but the end result is worth waiting for.
Pros
User-friendly and highly flexible in defining the output video aspects
Enables you to rip data from the protected discs as well
High output quality
Cons
The trial period has a very prominent watermark on its video output
Verdict
For me, the product has a high rating and is totally worth it! Just download the trial software and test it before making the buying decision.