When you first install or use Windows 8 as an operating system you will start the procedure of creating a main user account. This is the account which will be used most frequently, but it is possible that you need other accounts as well, especially if we are talking about a family computer. In this tutorial you will be explained the procedure of creating a new account for a person holding a Microsoft account or for someone who does not already have such an account.
First steps – How to Access the User Settings

Whether you want to use a Microsoft or a local account, you have to get to the computer settings before starting. Go with the cursor in the bottom right corner of the screen to activate the special Charm buttons and click on "Settings". Click or touch "Change PC settings" at the bottom of the menu. The following window will appear: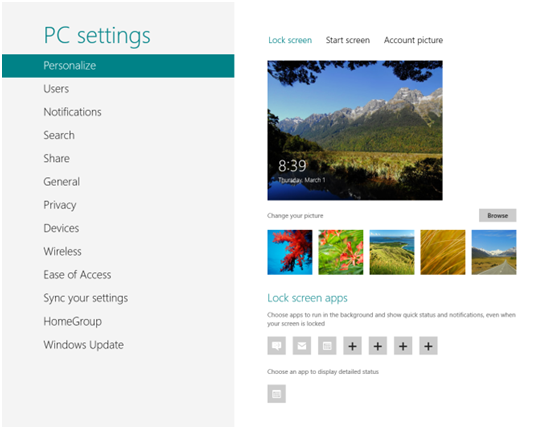 When PC settings have loaded, select Users from the left panel and tap "Add User". The next screen is where you create your new account.
How to add a user account that has a Microsoft account

Connecting to Windows 8 using a Microsoft account allows use of features such as downloading apps from Windows store and synchronizing settings across multiple computers and devices. If the user for which you want to create a new account already has a Microsoft account, all you have to do is enter his email address in the appropriate field and click "Next", just as shown below. You will have to wait for a few seconds before you can press Finish.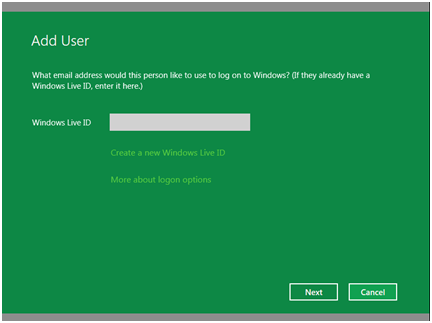 Also note that if you set up an account for a child, you have the option to enable Family Safety and receive reports about how they use the computer.
How to add a user using a local account

If the user is not interested in synchronizing settings on several computers and does not want to try any new Windows Store applications, maybe they want a local account. Windows 8 offers this option as well. Start by clicking on "Connect without a Microsoft account". You'll get a screen that will present the advantages of connect with a Microsoft account and the disadvantages of a local account. If this does not convince you, go ahead and click on "local account". You will get the following screen: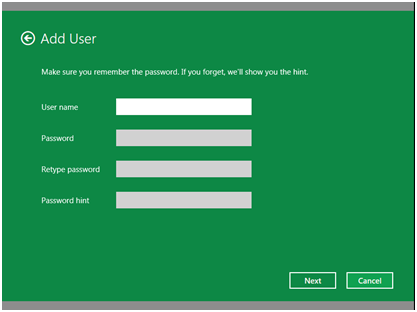 Enter the account details and click "Next". A local account will now be configured.
How do I switch between user accounts?

Now that you have multiple user accounts set up for your computer select the account you'll be able to use whenever you want to connect. If you want to switch accounts, click on your name from the home screen and then click the name of the account you want to use. You can also choose to click "Log out" and then reconnect using the new account.
All in all, creating a new account is very easy with Windows 8. By integrating the process of creating a Microsoft account and even an e-mail, Windows 8 saves users plenty of time.