It is now a long time that twitter had started with the advertising stuff earlier. It was created in 2007 and in 2010 they have launched the advertising platform. There are various recent updates arrived in twitter. Now twitter is going to make new updates in their setup and process. The update is more about the convenience of people to make it a lot simpler and easier. In the next few weeks you will see a certain change on twitter, the information format will be increased and you can see more visual aids, side by side a particular bar will show you that where are standing? You will get more background guidance options. Now you will be able to save the draw up campaigns.
As per the proclamation made by twitter, the promoters will be able to find a very friendly camping experience now with twitter.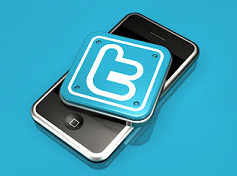 New Version for Mobile Phones
A new version of twitter has been released in the market. This version is basically released for Android phones. The new design of twitter for android is extensive and big view lines that fill up the screen properly. The plus point here is that you will get the navigation option very flat and you can easily embrace.
Apart from android twitter is updated for the IPHONE, IPAD and Mac too with which you can visit their mobile website easily and it is easy accessible. The benefits of these updates are not limited. Now you can see the tweets in lengthened view with which you could see images and applications easily. Now you will see a new link below the content for certain options. This link will allow you to open the applications and you can download it in a hassle free way.
Some updates are available for Mac too. Now it will offer you more viewable into twitter connections with your favourites and recent tweeters. Now there will be no difference in web view and mobile view. Everything would appear in the same as it is on the other side. Now you will be able to manage your communications with the favourites. You must be aware that the Mac application supports many different languages. Now you can download these new applications from Google, Mac and the App Store very easily.
These are updates which are rolled out for you people to make it quite easier to work on it. There are many more updates which twitter come up with.
Twitter is used by 10,000 to 12,000 developers worldwide. Mobile phones are the new strategy which came on the market with which you can see the content anytime and anywhere. There is a new way of tweet which has come up. There are new types of cards which are added into twitter with which you can see the content more resourceful. They have started with mobile app cavernous connecting. It has closed all the loops between the formations of content and downloads.
Therefore, we can say that these cards update and the mobile application updates, it has made a very easier fundamental way for people to get the key services.
Sonika has been working as a chief editor in a content writing company. She loves to share her experiences with others through her articles about twitter followers. Her articles are always well researched and of high quality.