The PC has grown to become an indispensible feature in home and office life. PCs have arguably made us more efficient, effective workers, while they have no doubt opened access to information on a global scale for the first time. But, as most of us will have experienced, PCs can suffer from problems from time to time. This can be immensely frustrating for the user, especially when there is no obvious fix. Here are the most common problems that might affect your PC, and what you can do to help get your machine back on its feet with My Computer Works.
Slow Speed
A sluggish machine can be one of the most infuriating things to deal with. In our instant society, the thought of waiting even 3 seconds to process simple operational tasks on a PC is uncomfortable. The first sign of potential problems with many PCs is a loss of speed. Computers that are running at an intolerably slow speed may even have viruses, which you will need to remove as a matter of urgency. A virus scan is recommended, and running 'Disk Defragmenter' to better organize the data on your hard drive may help on some machines.
Blue Screen
The infamous blue screen of death (BSoD) informs the PC user of some critical error. The blue screen effectively says that the PC is forcibly shutting down to prevent damage to the hard drive, and – as PC problems go – this is probably one of the more severe. The problem can often be sourced to memory hardware, and so a RAM upgrade is often the best solution for solving this problem.
Network Issues
This problem has more PC owners tearing their hair out than most. Connections to the Internet over WiFi can be solid one moment, and then seemingly be unavailable the next. These issues can be immensely frustrating, particularly when you are trying to access the Internet for email or business. There are a number of reasons for these issues, but there are two common solutions you can try. Firstly, power off your router and restart it after 60 seconds. Alternatively, make sure your PC is connecting with the right IP address to connect to the network.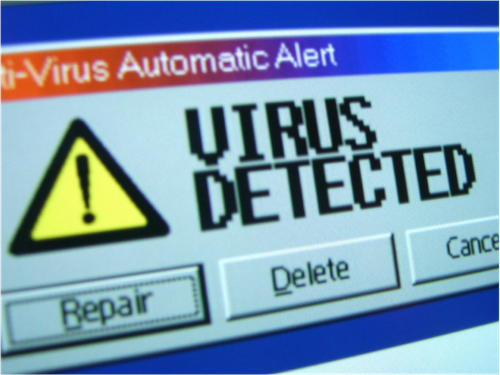 Spyware
Spyware is designed to harvest information about your PC and how you use it. Spyware, malware and viruses are all third party applications that infiltrate and take control of your computer. In order to prevent these programs from getting a foothold on your PC, you need to have anti-virus software and a solid firewall installed. It is also recommended to run a virus and spyware check, and there are numerous free and commercial applications that can help you uncover and remove spyware.
Cigarette Smoke
Surprisingly, cigarette smoke can also be a common cause of PC failure. The electrical charge your PC generates attracts cigarette smoke, which can clog the components of your PC. This can lead to overheating and premature failure in your PC's vital elements. For this reason, it is recommended that you never smoke in the vicinity of your PC or laptop.