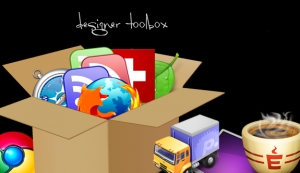 When a web designer start the search for tools that can help him extend his field of excellence, he is faced with a number of online and offline designing options that can help him sketch the illustrations he want. There many tools which have been introduced to the designers. Some of them are the basic parts of designing and are the permanent part of the designer's tool-kit, used in website development and graphic designing.
Consequently, all the website designers and developers use the same set of tools that help them create aesthetically appealing projects for the clients and make positive impressions on the visitors. If you are new in web development and want to learn about the basic tools, here are some of the basic details about the apparatus, which you need to know before getting into designing:
One of the basic designing tools which even the highly experienced designers use. This tool enhances the photo editing skills for any person, even a layman. You cannot only crop or paste images together, but also enhance any photo by retouching it, adding realistic paintings, and creating creative impressions on it. Web designers have been using adobe shop to create striking layouts for the websites.
The graphic designer uses several front tools while they are working on the print design of the website. Often errors occur, which can easily be checked by Front Doctor. You can locate the problem and fix the fonts, arrange the fonts and remove the corrupt cache files.
The best tool for checking the compatibility of the web design with the browser, with Browser Shots, you can use heavy graphics. This tool is therefore making testing very easy for the designers, who can just upload the snap shot of their web page and upload to several browsers.
Another free open source tool, Blender facilitates the third dimensional animations on the projects. It is a latest took for creating interactive 3D applications and includes stimulation tools, modifiers and others, to produce HD graphics.
Use this tool when you want to create icons online on the website. Favicons are great way of branding your website. The special logo of your brand can always remain prominent on the bookmark's menu with the users.
When the designers want to create their own unique themes and colors, adobe Kuler is one of the most famed choices. By creating a Mykuler account, give you unique and best web design as related to combinations of colors.
When the designer wants to use dummy Latin text to see how the design looks, they use this tool. It offers dummy text and pastes it to the website.
Testing the landing page is important and Five Second Test will help the designers to test the landing pages of website wireframes.
In summation, all the basic web solutions and designing techniques, which have been adopted by the designers, can help them to achieve ultimate designing tactics and complete developmental satisfaction with their websites.